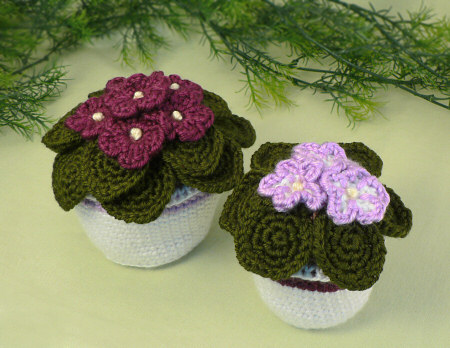 A crocheted African Violet never needs watering, never dies, and is always in bloom. It's the perfect thing to brighten up your office desk, or to give as an unusual and thoughtful gift. Everyone appreciates a bit of colour, especially in the middle of winter!
This is a very special pattern: it includes full instructions to mix and match your own lifesize crocheted African Violet. With two plant sizes, two pot sizes, and two flower patterns (single-colour and two-tone), you can create your own custom violets in your favourite shades.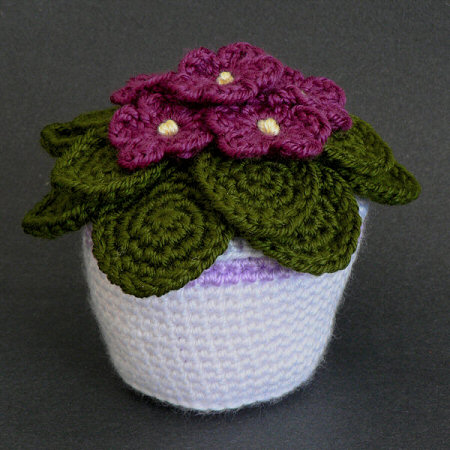 You can pick up the African Violets pattern today from the PlanetJune shop!
I also have a question for you – what would you like me to design next?? Would you like to see more flowers, more dogs, more wild animals, more PocketAmi sets, or something completely different? Please send me your suggestions (either as a comment here or by e-mail) – and remember, if I use your suggestion I'll give you a discount on the pattern! I hope you'll come up with some fun ideas for me…