The WIP Friday meme is spreading around craftblogville and I'm thinking it's a great way to introduce you to a range of what I do. Here are some of my "in progress" projects: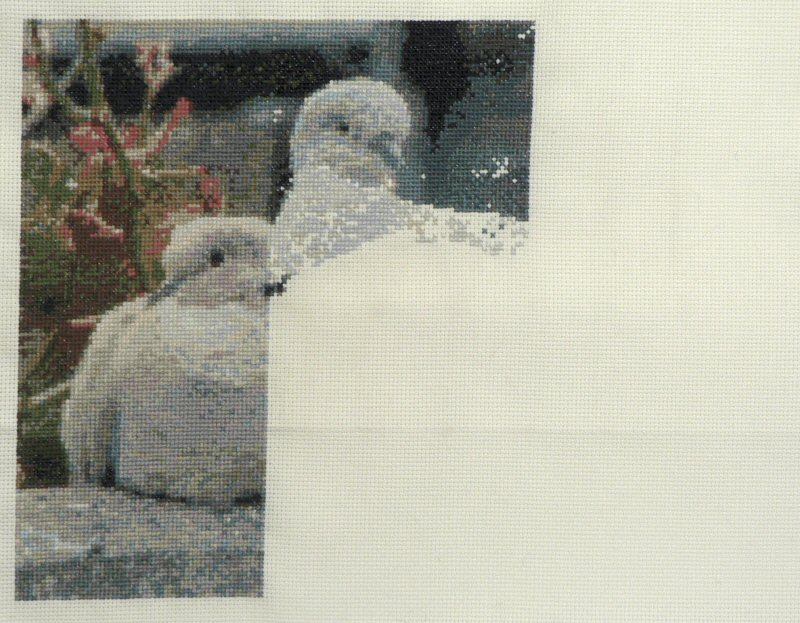 Before we moved to Canada, a very sweet loved-up pair of doves used to sit on our garden wall in Durham. I took a photo of them and converted it into a cross stitch pattern. At 10 inches wide, the completed piece will be composed of 25,000 cross stitches… I split the pattern into three vertical panels to make it easier to work with, and, as you can see, I'm about 1/3 through the second panel, so I still have a long way to go.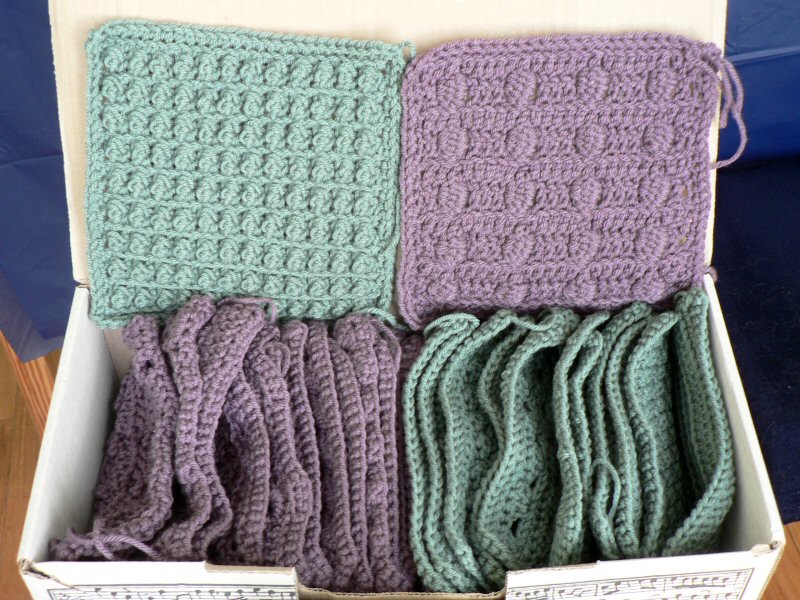 I am crocheting this afghan and so far I have completed 26 of the 63 squares. My third block colour will be a mid-blue and I am going to finish the afghan with navy blue borders between the squares. This is really a winter project, so I'm probably going to put the box of squares away until the weather starts getting colder again!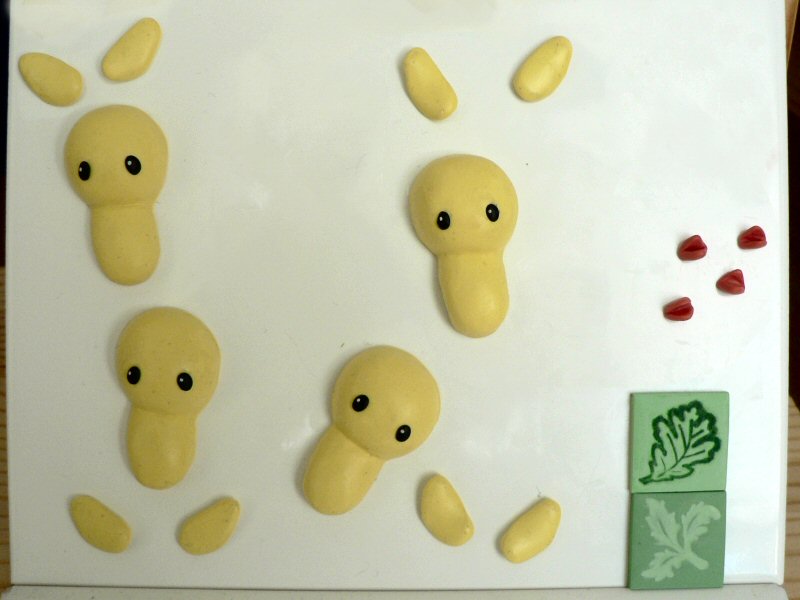 I know they look like funny yellow ghosts at the moment, but they are going to be part of my polymer clay fridge magnet series. When the wings (shown in pic), beaks (on right of pic) and feet (still to make) are attached, they'll look a lot better (I hope!). Bottom right of the picture are some backfilled clay tiles I've been experimenting with. I think they look cool (especially the bottom one), but not sure what I'll do with them yet.

I just started playing with origami. This was originally going to be a mobile, but now I'm not really sure what do to with it. When I've figured it out, I have some prettier origami papers to try out as well.
There are more things that I'm working on too (painting, sewing, beading… I like variety), but this post is probably long enough already, so I'll call it a day for now.