I just bought a sewing machine last week, so I've started to make my way through the pairs of trousers I've bought and never quite got around to taking up to fit my short legs. I hate to throw away anything that may come in handy later, but I've never been able to think of anything to do with the leftover bands from the bottom of trouser legs.
This is a bit outside my comfort zone as I usually plan everything before I start a project, but I was struck by inspiration after hemming a pair of jeans, so I decided to try to make a hairband from one of the remnants.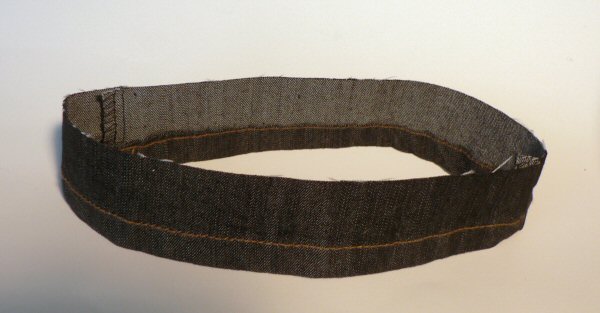 The cutoff.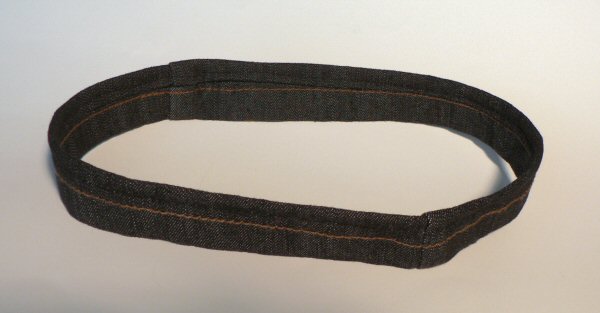 I folded the raw edge over twice and hemmed it. I used black thread, so it doesn't really show up in the photo.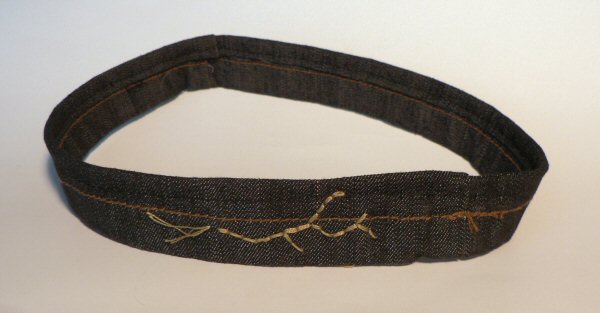 Here I have just started embroidering. I backstitched a freeform design using 4 strands of DMC embroidery cotton.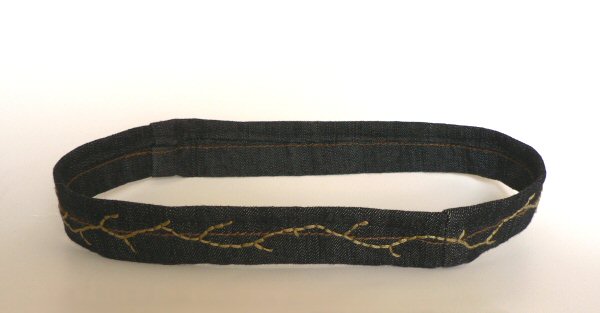 Here's the finished embroidery.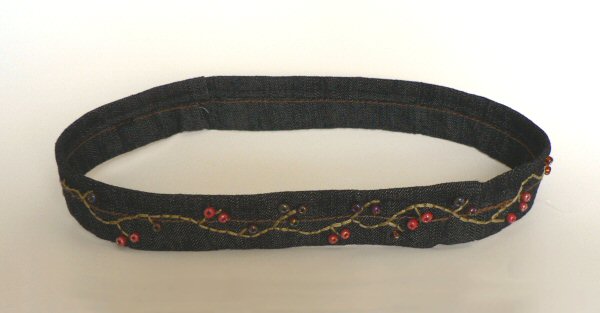 I've been wondering what to do with these yummy mixed berry shade beads I picked up a while ago. I stitched them on with nylon monofilament so the stitches wouldn't show.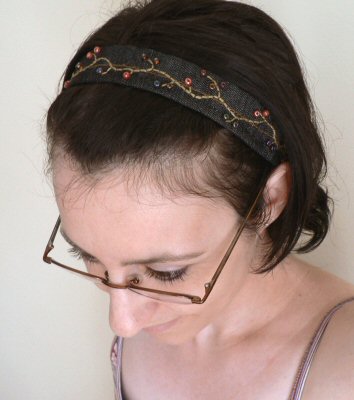 Here's the finished article in use.
Thanks to whipup for inspiring me to start this blog!