Walmart and Michaels are both having excellent clearance sales on yarn this week. I picked up this lot for $10!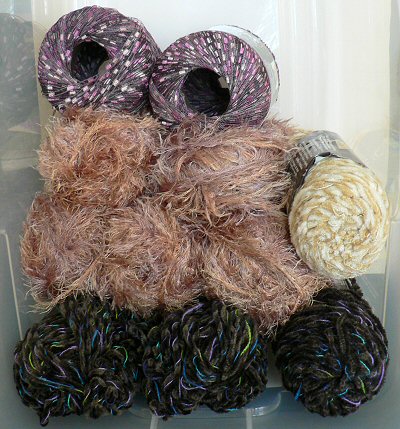 I'm not sure what I'm going to do with it all yet – I'm thinking some kind of crochet amigurumi soft toys for the brown fluffy yarn. I've started making a scarf with the purple Bernat Matrix yarn: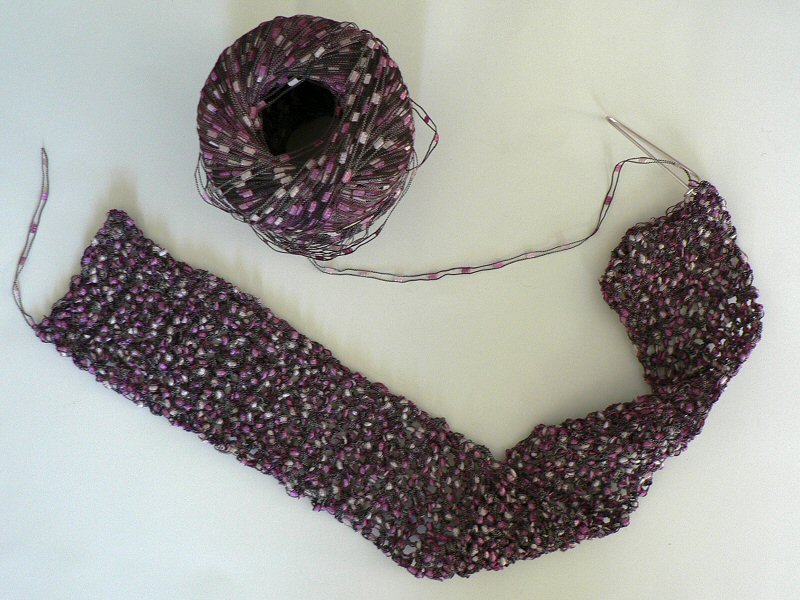 I was hoping that I could crochet this scarf in no time, but I find the yarn difficult to work with. My crochet hook keeps slipping in between the top and bottom edges of the yarn, as it's mostly empty space between the blocks of colour.

I'm getting the hang of it now, but it's still slow going. The colour is pretty, though, and the texture of the scarf is interesting. I think I'll wear this when it gets a bit cooler, maybe with a denim jacket.