I bought a laptop this weekend, so now my mind is in overdrive thinking of accessories I can craft for it. Firstly, I saw that Tom Bihn sell a laptop keyboard cover to protect the screen from picking up dirt from the keyboard when the laptop is closed. Here's my version: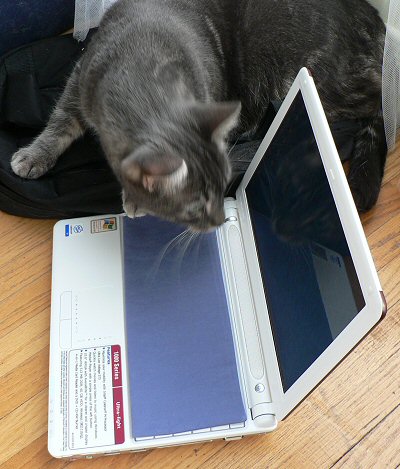 Maui approves, and my keyboard is protected from excess cat fur!
I made the cover from moleskin fabric so it's really soft. Very quick and easy to run up on the sewing machine, and now my screen is safe.
One down… next up, a laptop sleeve so I can stick the laptop in a backpack without it getting scratched. Stay tuned…