Happy Valentine's Day! Whether or not you're celebrating today, here are some pretty crocheted hearts to brighten your day from our Valentine's mini-CAL. (Don't forget to keep reading to the end – we have a new prize CAL starting tomorrow!)
This photo gallery is randomly ordered. For speed, I just give credit with participants' Ravelry usernames.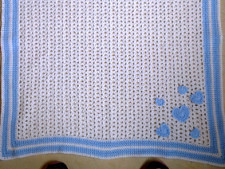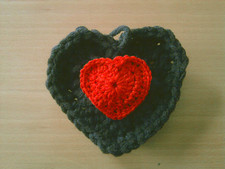 yasminlangley & Lightblue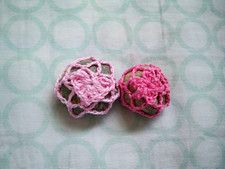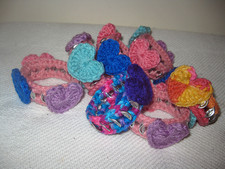 CranberryAmi & MagicalAmigurumi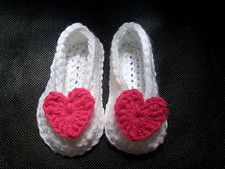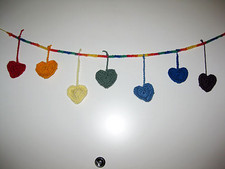 yaney & Lightblue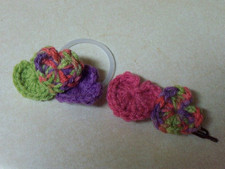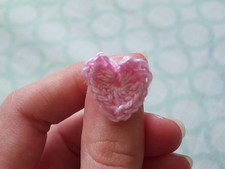 aaBrink & CranberryAmi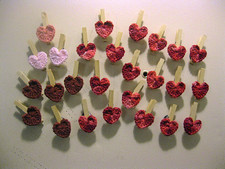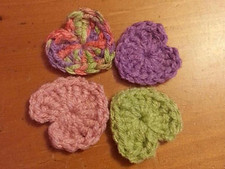 MagicalAmigurumi & aaBrink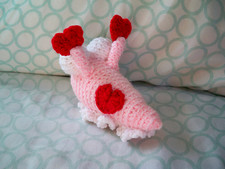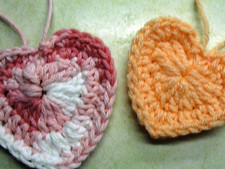 CranberryAmi & amarylis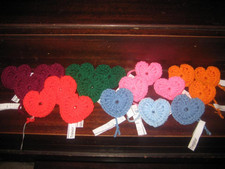 MagicalAmigurumi & NatureandNurture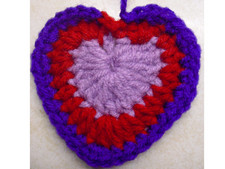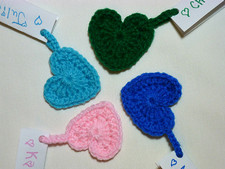 amarylis & abjCrochet
As our CAL participants have ably demonstrated, as well as looking pretty by themselves, Love Hearts make perfect embellishments for shoes, blankets, bracelets, garlands, magnets, hair accessories, toys, and even stones! Excellent creativity, everyone 🙂
February & March CALs
We have a new prize CAL starting tomorrow! This year's Spring/Easter CAL is sponsored by Suncatcher Eyes: Michelle is kindly donating a $10 Suncatcher Eyes gift voucher to one lucky CAL participant (see the CAL thread for details).

This CAL will run right through until Easter Sunday (March 31st), so you have over 6 weeks to get your entries in. Which of the patterns (pictured below) are you tempted to try?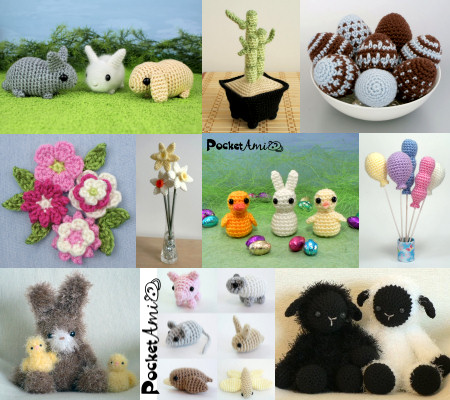 Will this year be another Bunny-fest, or will the Easter Eggs get some love too..?
And the Ceph-Along CAL runs to the end of this month, so please join in if you're making tentacled amigurumi from my addictive new patterns – we'd love to see them! I'm halfway through making my own new set of colour-changing cephs for the CAL – you can see them and all the other entries so far in the CAL thread.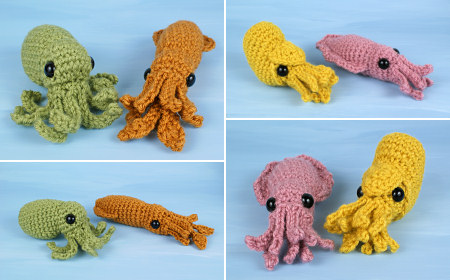 You'll find both CAL threads in the PlanetJune group on Ravelry – I hope we'll see you there! CALing is fun 🙂