The recent popularity of art weavings, macrame and other yarny wall hangings got me thinking, and I came up with the novel idea to display amigurumi creatively as a wall hanging…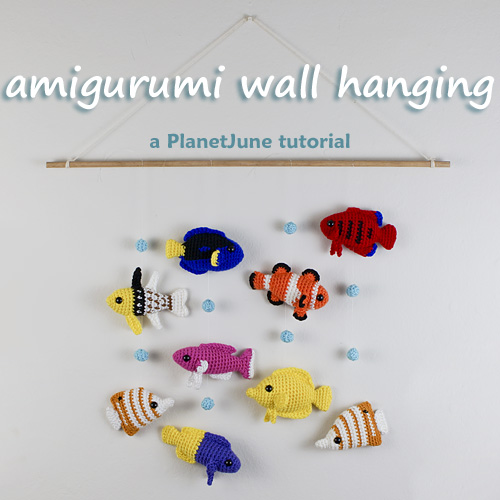 It's easier to hang than a mobile, and more versatile as a decorative piece for all ages. And it looks even better in person than in the photo – it's so bright and cheerful!
For my wall hanging, I decided my Tropical Fish patterns would make a perfect grouping, and I added some tiny crocheted balls to represent bubbles in the water. But you could combine any small amigurumi and crocheted pieces into a decorative wall hanging in this way.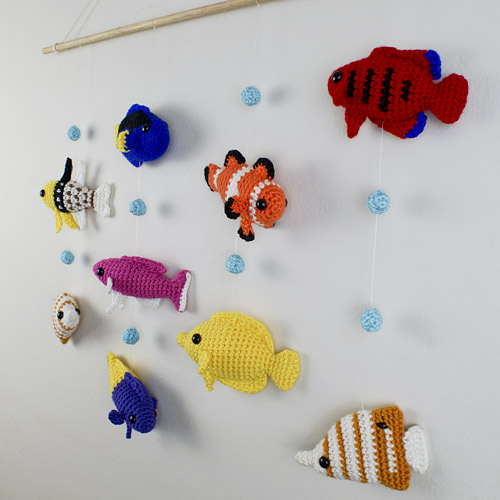 Want to make your own wall hanging? The tutorial is free to view online, and I've also compiled it all together into a handy PDF – yours in return for any-sized donation – that includes lots of bonus content: the exclusive Tiny Ball crochet pattern; step-by-step tutorials for my preferred knots (particularly useful with slippery fishing line!), and more bonus tips, photos and advice 🙂