A while ago, I bought some glass shelves from IKEA so I can display all my toys in my craft room. We finally got around to putting them up this week: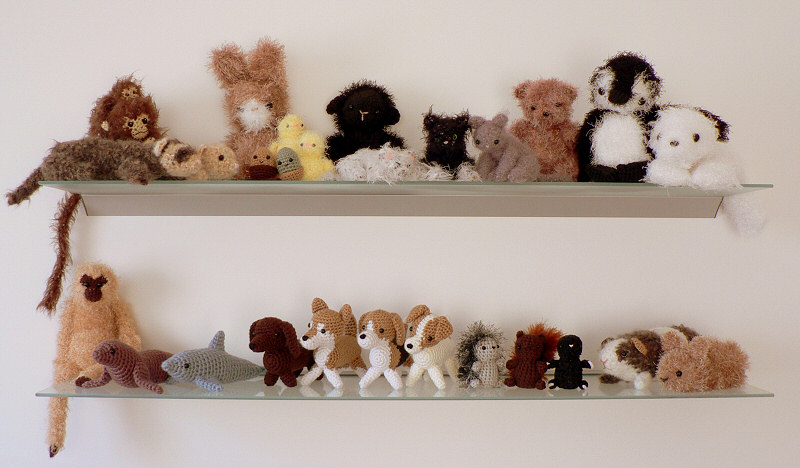 Please click for the full-size image so you can see them properly!
Don't they look great all together like this? I just threw them up quickly, so I'm sure I'll be doing some rearranging (and shuffling them to make more space for the new yet-to-be-born animals 😉 ).
Of course, these aren't all the animals I've made. Some of them have new homes:
Pink bear lives with Dawn in Surrey UK
White lamb aka Lilly Woolington lives with Nia in Berkshire UK
Labrador lives with my Dad in Surrey UK
Both long-haired guinea pigs live with Jen in Michigan
My original shiba inu Ginger Jr and boston terrier AmiBob live with Kari in Chicago
One more mystery animal is currently on a photoshoot adventure (more on this later…)
I'm still working on the rest of the craft room – I'll show you more photos as I complete each area.
PS – If you haven't entered my contest yet, it's running for the rest of the weekend!