This week on Folding Trees, I am running a daily series on different types of paper flowers. To get things started, I followed a few online tutorials to make tissue paper flowers, but the end results looked really childish – not the elegant decorative look I like. So I had a think and came up with my own method to make these tissue paper carnations.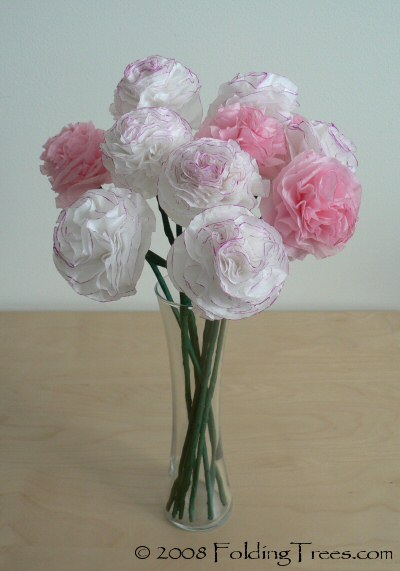 I think they look lovely – the darker petal edges add a lot of realism and give the flowers a more professional finish. My inspiration was some beautiful carnations I was given last winter (thank you, library friends!):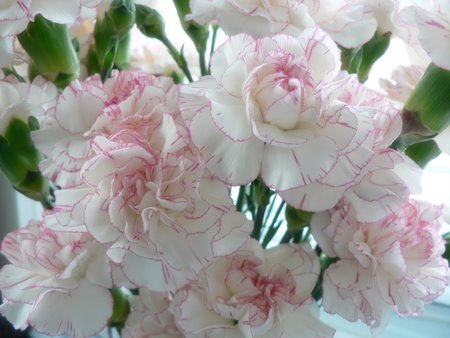 And here is a close-up of my paper version – pretty similar, don't you think?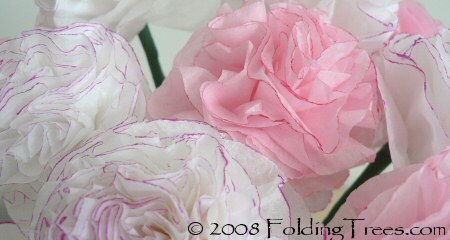 If you'd like to see how to make your own, check out my tutorial on Folding Trees!