First up: the August 'Review and Win' winner is… Cora S, with her review of my Dinosaurs Set 1 patterns:
I am very happy with this pattern. June has a way of explaining things very clearly. I love they simplicity of the design. I am almost finished the brachiosaurus and look forward to finishing the others. I also have her other dinosaurs. These are going to be sets for Christmas gifts. Thank you June for another great set of patterns.
Congratulations, Cora, I'll email you to find out which pattern you'd like as your prize!
If you'd like to be entered into the September drawing to win a pattern of your choice, it's easy! Just review any item(s) you've bought from me – each review in my shop gives you another entry into the contest.
*****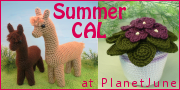 The Summer CAL in the PlanetJune crochet designs group on Ravelry is now over.
The Summer Crochet-Along had a choice of two designs: my Alpacas and African Violets patterns. Both patterns were popular, but even though the CAL lasted for 2 months, I suppose summertime isn't the best time for completing crochet projects, as many participants have yet to complete theirs. But that's okay – we all know life gets in the way of things sometimes, and I'm sure everyone will find the time to complete their projects eventually!
Below I have a nice little roundup of all the cute finished projects. (If I've missed yours, please email me or leave a comment with the link, and I'll add it to this post.)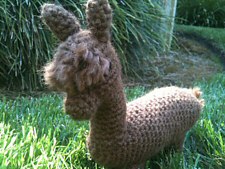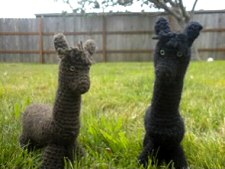 Alpacas by indigo22 and rainydaybaby.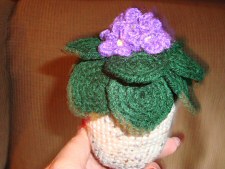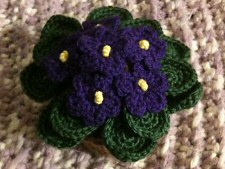 African Violets by bsktkls and devinise.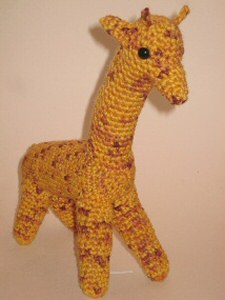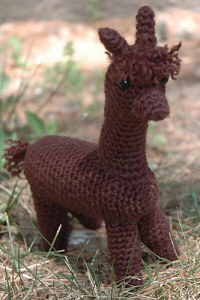 An alpaca converted into a giraffe by NatureandNurture and a regular Alpaca by nuime.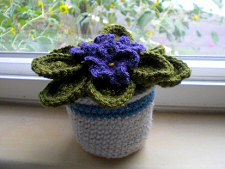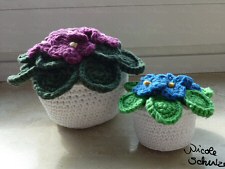 African Violets by jukatca and klopferli (who made both sizes!)


And a gold star goes to Silverlotus for making not one, but four alpacas!
I love seeing everyone's choice of yarns etc and how adorable all the finished projects are! Thanks so much to everyone who joined in; I hope you enjoyed it 🙂
If you'd like to help choose the pattern(s) for the Fall CAL, come join us at the PlanetJune ravelry group!