Look what I got in the mail today! A lovely package of kimono fabric scraps from Eloise in Japan, so I can finally make some of the lovely projects from my chirimen Japanese craft book.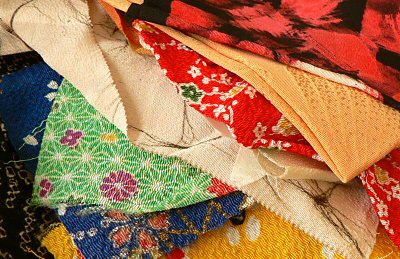 There are 23 pieces in all, in a huge variety of colours, textures and prints. They are all so lovely! Some of the pieces are tiny, so I'm going to have to plan carefully to make the best use out of them. What fun! This will take my mind off my poor hurting wrist.
Eloise… thank you, thank you, thank you!