This is my new basic rose that I designed especially for my classes this weekend. I'll be teaching how to make these at the show (Saturday 3.30pm, Sunday 2.30pm) if you'd like to learn how to make them too. Here's a vase of worsted weight roses for my table display: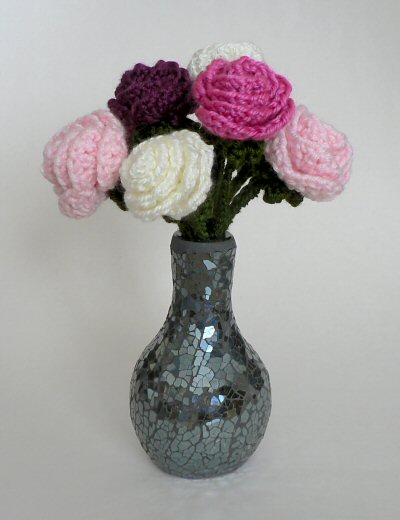 And a rose hairclip I thread crocheted to wear at the show: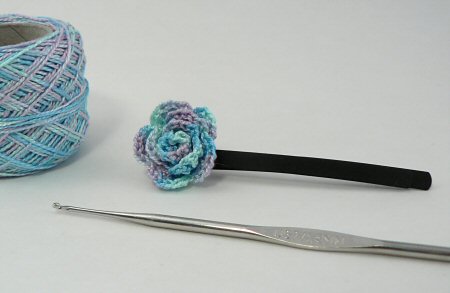 The clip is made with the same basic rose pattern, just much, much smaller – that's a 1.5mm hook!
If you can't make it to my classes this weekend, I'll be publishing the pattern here soon too. Sign up for my mailing list if you'd like to know when it's available.
I won't be home until Sunday night, so expect my show report early next week. Wish me luck for this weekend!