Reviews
Just realised I forgot the 'Review and Win' draw at the end of June – oops! The June winner is Vicki S – congratulations, Vicki! I'll email you to find out which pattern you'd like as your prize 🙂
I'm really happy to have almost 100 reviews in my shop now – thank you so much to everyone who's taken the time to review one of my patterns or products over the past 3 months. But there are still lots of patterns that have yet to receive a single review, so please keep reviewing! (It's an easy way for you to help my business even if you don't have any spare cash to buy more patterns right now, and you might win the next monthly draw!)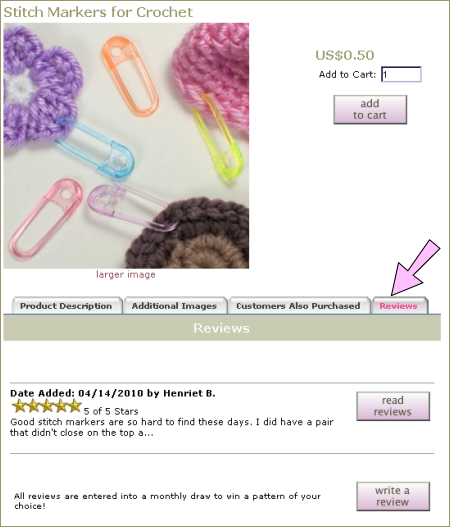 To write a review:
Go to www.planetjune.com/shop
Browse to the item you want to review
Click the Reviews tab
Click the write a review button
…You may be July's free pattern winner!
Vacation
And now a little shop admin: as you may have gathered from my previous post, my fancy-schmancy shoes and I are heading to the UK for my sister's wedding next weekend. This means that any orders for eyes, noses, stitch markers and stuffing tools received after today (July 11th) will be shipped when I return on July 21st. (That's the downside of having a one-person business! Sorry for any inconvenience.)
Pattern orders are unaffected: all patterns will still be available for immediate download, as always. I'll also be checking email while I'm away, so feel free to contact me with any questions.