After a long break, it's time to resurrect my PlanetJune Stories series, and hear from more of my wonderful customers. Today's story is from Judy Carlson of Boulder, CO, who is one of a handful of people who has bought pretty much everything I've ever published! So let's find out what she does with all those PlanetJune amigurumi patterns…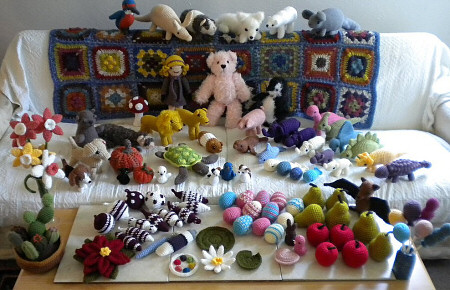 Here's a little sampling of what Judy has made with my patterns… impressive, huh? How many do you recognise?! Read Judy's story, and then I'll show more of her photos at the end of the post!
Judy writes:
The first PlanetJune pattern that I ever used was her Basic Rose pattern. I crocheted a cake and wanted some roses for decoration and they were perfect!

Then I did a PlanetJune crochet-along project or two, but what really got me hooked on her patterns were her Cactus Collections: they are SO real looking and awesome! After that I have been NUTS for June's patterns and now have almost all of them and have completed the majority of the patterns I own.

In addition to having really great patterns with easy to follow instructions and new techniques that result in nice crisp finished products with clean lines and incredible cuteness, she allows people to sell finished items as long as they credit her as the designer. Knowing this, in January 2011, I opened my Etsy shop, Judy's Ami Shop.

Currently, everything I have in stock is made from PlanetJune patterns. I am having so much fun with my shop! I love getting orders, boxing them up, and taking them to the post office. I have had a husband order a Chinchilla for an anniversary gift for his wife, an Alpaca ordered for a wedding gift, and recently I got an order for a Guinea Pig to be a companion to a real Guinea Pig whose brother died. (My customer reports that her Guinea Pig likes his new crocheted buddy!) The furthest away that I've gotten an order is from Japan – where my fuzzy Red Fox now lives.

All the money I have made from my store has gone into buying new PlanetJune patterns, yarn, and supplies. I can only expect that my Etsy shop will continue to grow! But I don't put everything I crochet up for sale; some go to friends and family for gifts. And sometimes I am tempted to close my shop, surround myself with all of the amis and say, "mine all mine!", as I laugh maniacally! After crocheting the Aardvark pattern, I decided that this Aardvark was my Aardvark – I love him so. I look forward to seeing June's pattern store continue to grow and see what she comes up with next!
I hope most of my customers realise by now that you, like Judy, are allowed to sell as many items as you want, made from my patterns, provided you credit me as the designer and don't share the patterns themselves!
(I'll blog in more detail about this later, but if you have an online shop where you sell items you've made from my patterns, you might like to add your shop details to my list of PlanetJune-designed toy sellers. I refer anyone who enquires about finished items to this list, so it's a great way to get a little free promotion for your shop!)
And now let's look at a few more of Judy's crocheted creations: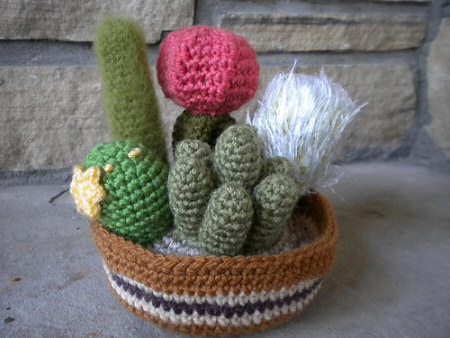 Cactus Collection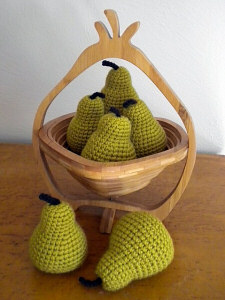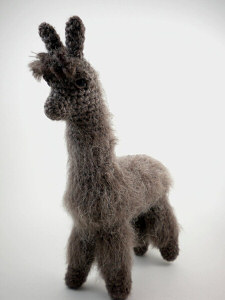 Amigurumi Pears; Alpaca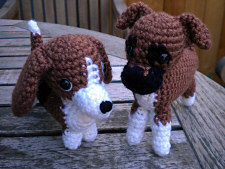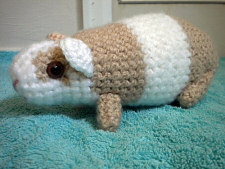 AmiDogs Basset Hound & Boxer; Fuzzy Guinea Pig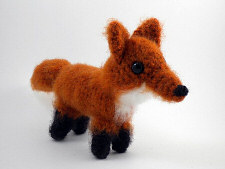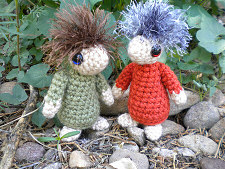 Red Fox; Mop Top Mascots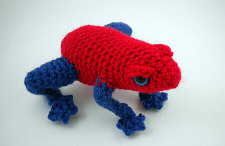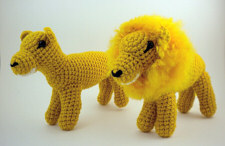 Poison Dart Frog; Lion and Lioness
Thank you so much, Judy, for sharing your story and lovely photos with us! Please leave Judy a comment if you've enjoyed this post, or visit Judy's Ami Shop if you'd like to buy one of her lovely (and familiar-looking!) creations.
Do you have a PlanetJune Story you'd like to share? I'd love to hear it! Please email your story to june@planetjune.com, together with one or more high quality photos showing what you've made from PlanetJune patterns. If I choose your story to feature here on the blog, I'll send you your choice of pattern from my shop to say thank you!