Today I have an amazing PlanetJune story for you: how my Fruit Bat design ended up in the window display of the Ralph Lauren Children's Store on Madison Avenue, New York!
Here's the Ralph Lauren window. It's a beautiful display, combining seasonal elements (autumn leaves, pumpkins) with a handmade crafty theme (stitched details on the trees and moon, yarn-wrapped pumpkins) and their fall childrenswear range. And the perfect finishing touch is the 8 PlanetJune amigurumi fruit bats hanging from the trees: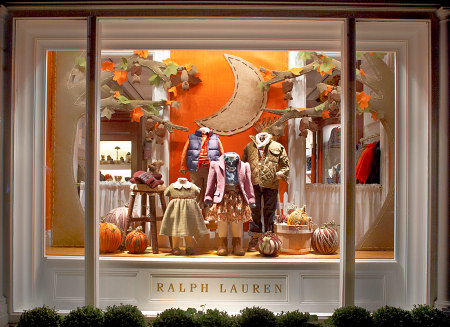 Can you see the bats yet?
I was approached by Ralph Lauren to make some of my fruit bats for their window. As you probably know, I don't accept commissions for finished items any more, instead pointing enquirers in the direction of my Sellers' List, which lists the shops of my customers who sell items made from my patterns. (I love being able to help out my customers in this way.)
In this case, with multiple bats needed and a fairly tight timeframe, I decided to go one step further and recommended a specific seller for this commission. Most of my sellers are active members of my Ravelry group, and post about how they are doing in the selling PlanetJune-designed items thread. As I read all the messages in my group, I get a good feel for how busy each of them is, and who might currently have the time and inclination to take on a large commission like this.
Note: I never make any money from these commissions – connecting buyers and sellers is just a service I offer my customers and people looking for handmade amigurumi.
So, I put Monica from Magical Amigurumi in touch with the Ralph Lauren people, they sorted out all the details of their transaction, and, a few weeks later, these cute-but-unassuming little bats…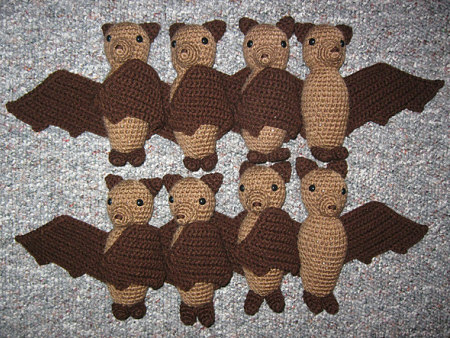 …were high-fashion superstars on Madison Avenue!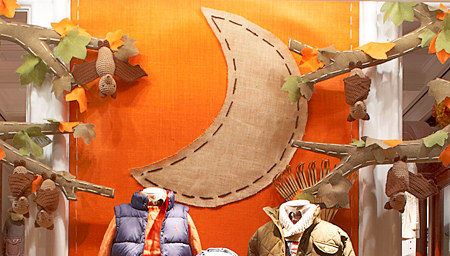 I do love how the window dresser arranged all the bats in different positions, some with wings open and some folded.
The funny thing is that this was the third time my amigurumi designs have been requested by fashion designers! Maybe I need a new tagline for my website: PlanetJune: Amigurumi with Style 😉
If you'll be in Manhattan in the near future, do stop at the window of the Ralph Lauren Children's Store (878 Madison Avenue) and take a look at Monica's PlanetJune Fruit Bats: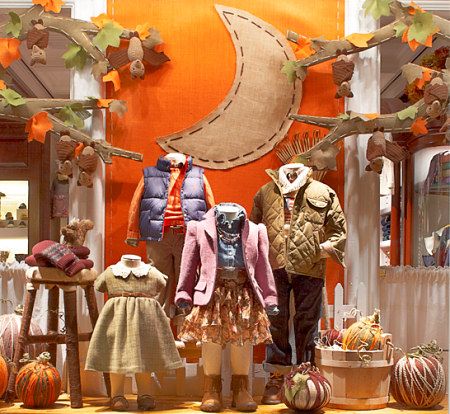 Handy links:
If you'd like to sell PlanetJune-designed items, even if you don't sell online, please come and hang out in the PlanetJune Ravelry group! I occasionally announce special commission opportunities in the group itself, and, if I know from the photos you post in my group that you do good work, I'm happy to match you up with a potential buyer. Who knows when the next big commission opportunity will arise?!