This pink fuzzy bear is a commission from my sister. I made him using my Fuzzy Bear pattern. Hope you like him, Dawn: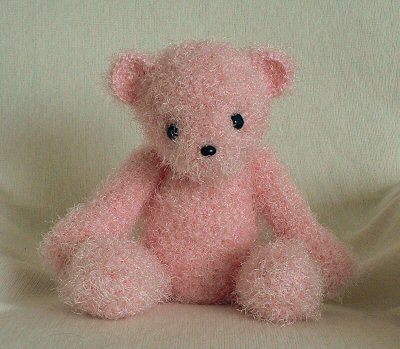 He's quite a bit bigger than the original bear, because I used a different yarn, but the pattern worked perfectly. Now I've tested the pattern I am confident about making it available for sale (look out – it will be available from PlanetJune.com soon!).
Here he is with the original fuzzy: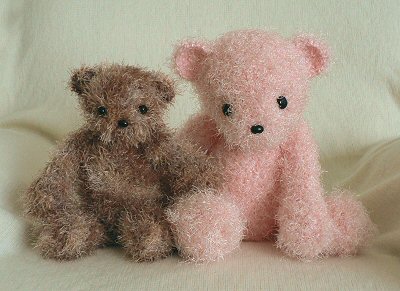 Now he has a big journey ahead, to cross the Atlantic to England. Bon voyage, pink bear!
UPDATE: Looking for the pattern? You can find the Fuzzy Bear crochet pattern in my shop.