Autumn is my favourite season, and, even though it's spring here in the southern hemisphere, I still think wistfully of beautiful fall colours and the first chill in the air whenever October rolls around. So I decided to spend some time putting together a little PlanetJune Fall photoshoot that perfectly captures the essence of autumn for me: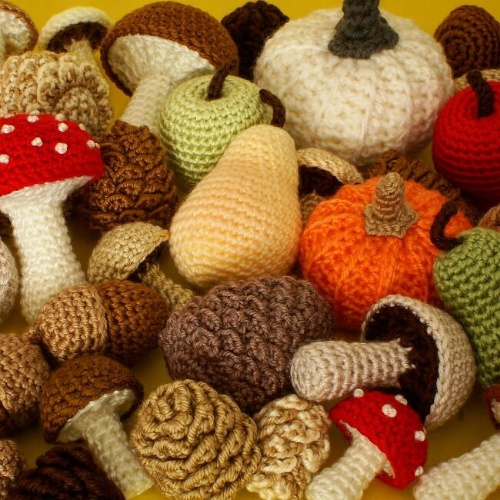 Amigurumi Acorn, Apples, Pears, Pumpkin (all donationware patterns!); Pine Cone and Mushroom Collections – find all the patterns here
If you're feeling the joy of autumn too, please join us in the PlanetJune Ravelry group and share what you're making from my seasonal patterns.
Review and Win contest
You're automatically entered in the next monthly draw every time you write a review for a PlanetJune pattern you've enjoyed – and you'll also be helping future customers make an informed decision about patterns they are considering buying.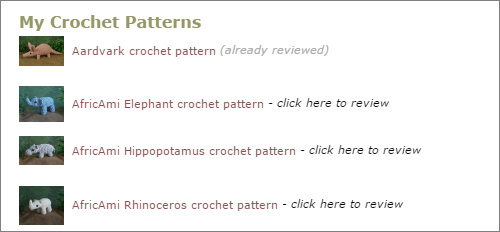 To highlight how easy it is now to review your PlanetJune patterns from the new My Patterns page in your PlanetJune account (see screenshot, above), I tripled the review prizes in September, and there were an unprecedented 86 new reviews written as a result – wow! Thank you to everyone who wrote a review last month; I'm sure all your reviews will be really helpful to other crochet fans. And here are the 3 contest winners: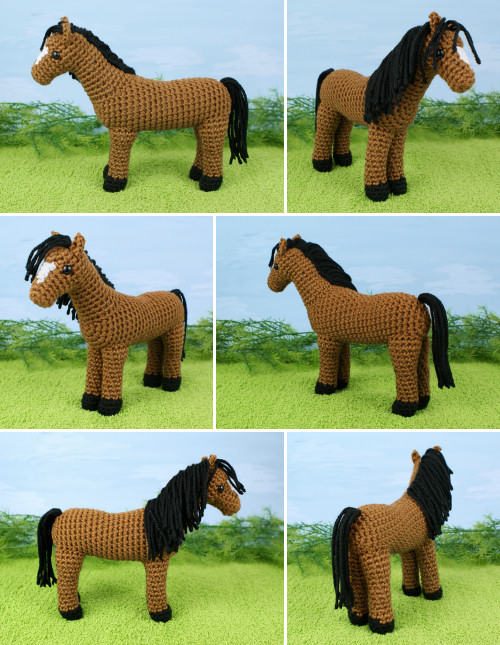 Jackie M's review of my Horse pattern:
I have been looking for a good (small) horse pattern for forever, and this is it!!! Very clear and detailed, and the instructions for the mane and tail are SO unique and easy to implement!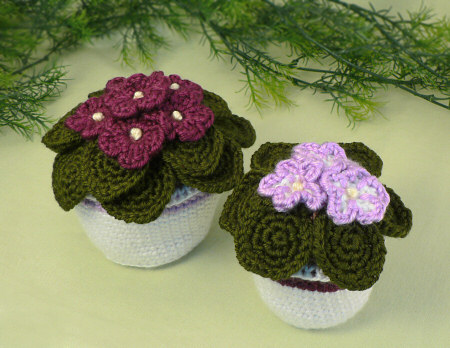 Guinevere M's review of my African Violets pattern:
June's patterns are by far the best I have ever seen for plants, and this pattern is no exception. This is your opportunity to create beautiful African Violets that never have to be watered, and that won't be turned into salad by your overly adventurous feline. The pattern is clearly written providing different options to allows you to customize your very own pot of African Violets. It also includes lots of photographs and tips to assist you, and the end results are beautiful.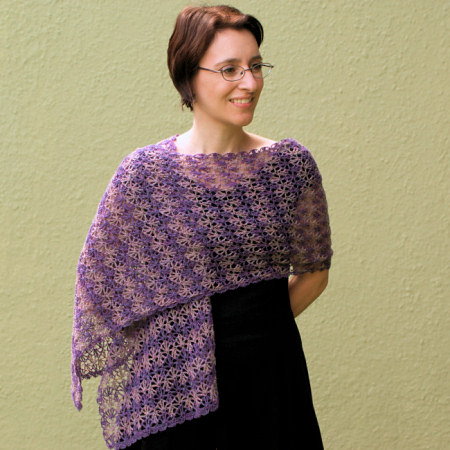 Nuria A's review of my Rippled Lace Rectangular Shawl pattern:
This was my first try on such a large crochet project, and on using lace yarn! The pattern is really well written and explained, just as I was able to do foundation single crochet for the first time and with no problem just by reading the instructions. Crochetting this shawl is easy, so you soon can do it without reading the pattern (I used to do it while watching TV). Since the color of the yarn goes changing each two turns, it encourages you to go on a little bit more, and the shawl is complete quite fast.

In conclusion, a really good pattern if you want to crochet a nice shawl and you don't have so much time to spend on it.
Congratulations, Jackie, Guinevere and Nuria – I've emailed you all to find out which pattern you'd each like as your prize!
What's next?
Continuing my half-a-world-away celebration of Fall, I'll have a new donationware pattern for you very soon, and then I'll be turning my attention towards Christmas..!