My book is half finished and it's coming along well! While I'm busy working on the other half, I have no new patterns to announce, so I thought you might like to see some ideas for other PlanetJune designs you may not have tried before. Here's a seasonal selection of my most autumnal patterns: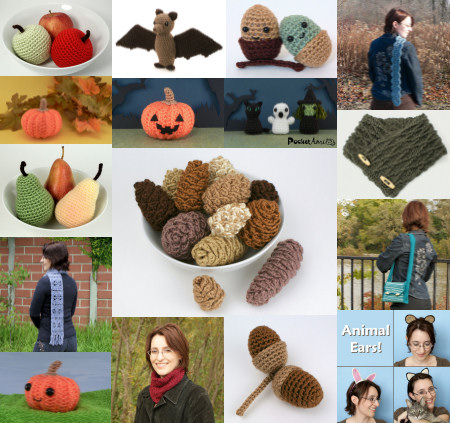 You can find all of these patterns by searching for 'autumn' in the shop (or just clicking here!) 🙂
New-To-Me CAL
The October crochetalong theme is New-To-Me – that means you can join in by making any PlanetJune patterns you haven't tried before. Choose from any PlanetJune patterns in my shop (amigurumi and accessories), any free patterns from my website, or any of the patterns from my book – lots to choose from! Luckily Ravelry has a nice list of all 152 patterns on my designer page if you feel like browsing 🙂
Maybe the above collage has given you an idea of a pattern to try..? If you'd like to join in, you'll find the CAL thread in the PlanetJune ravelry group.
Review and Win contest
August's rollover 'Review and Win' winner is Jeanne S, with her review of my Sea Otter: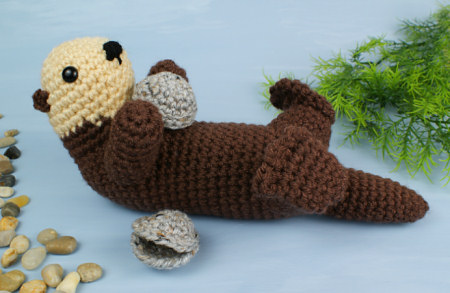 So realistic looking. A friend asked if I could make an otter for her dad. I looked all over and Junes was the best. Her dad loved it. The pattern was easy to read and the extra tips are great.
And September's winner is Angela N, with her review of my Sloth: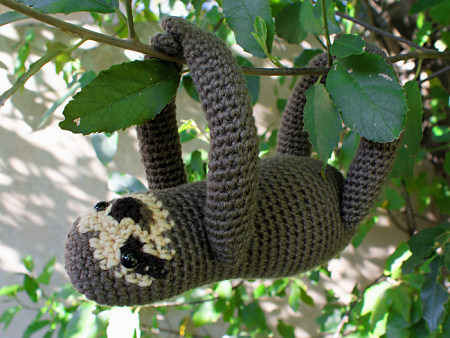 I fell in love with sloths after my first trip to Costa Rica so as soon as I saw this pattern, I just had to get it. Like all of June's pattern designs, this one really captures the animal's uniqueness and personality and after seeing a number of other sloth patterns that are available, I have to say that for me, June's design is light years ahead of the rest in terms of the realistic look captured in her design. The pattern is really easy to follow and June gives very useful tips regarding the placement of the eyes, attaching the limbs etc, to make sure you get the best from your finished sloth. You are a true inspiration June! I am now making a wish list of other pattern purchases from you!
Thanks so much, ladies (and everyone else who leaves a review in my shop); it means the world to me to get this kind of feedback on my designs! I'm sure it also helps other customers to make that all-important decision on whether my patterns are worth buying or not, so please do keep those reviews coming if you've enjoyed any of my patterns and would like to share your experience – plus you may even be next month's contest winner!
Congrats to both of the winners – I'll email you to find out which pattern you'd like as your prize 🙂
And now, back to the book…