My Mum has come all the way to South Africa to visit me at the moment, so my Meerkat pattern release (and newsletter) will be a bit delayed while I spend some quality time with her – I'm sure you understand; these opportunities don't come around very often. But we're planning a day trip tomorrow and we'll be taking the Meerkat and my camera along with us so he'll be ready for his close-up if we spot the perfect location for his photoshoot!
AquAlong CAL
For this month's crochet-along we'll be making all things related to life in marine and fresh water – join us in the PlanetJune ravelry group for the AquAlong, with an amazing 21 PlanetJune patterns to choose from: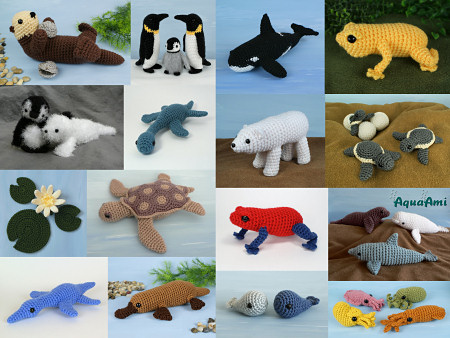 So much choice… Which of these will you pick to join in the aquatic fun in the CAL thread on ravelry?
Spring/Easter CAL Report
The March-April CAL has now ended, with 51 gorgeous entries that really captured the essence of Spring. Here's a sampling of the entries (click the pic to see them all on Ravelry):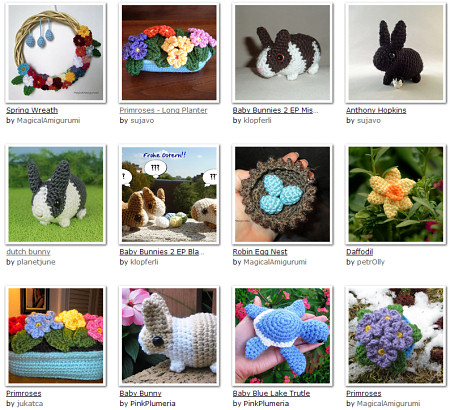 Review and Win contest
You're automatically entered in the next monthly draw every time you write a review for a PlanetJune pattern you've enjoyed – and you'll also be helping future customers make an informed decision about patterns they are considering buying.
April's 'Review and Win' winner is Lisa J, with her review of my Aardvark: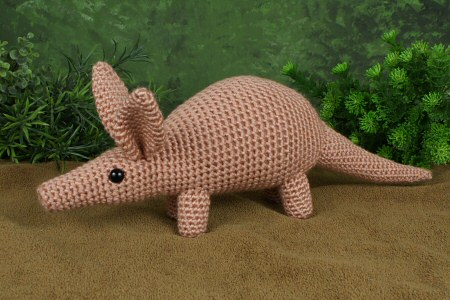 After spending a few weeks perusing all the helpful info on PlanetJune, I was ready to take the plunge and buy a pattern. Couldn't decide which one I wanted first, so started alphabetically with the lovely Aardvark – and I'm so happy with the results! The instructions are meticulous, precise, and easy to follow. I also followed June's tutorial for invisible seaming, and voila! Everthing came together perfectly. I really appreciate June's attention to detail, and I can't wait for the meerkat pattern!
Congrats, Lisa – I'll email you to find out which pattern you'd like as your prize. And the meerkat is coming very soon 😉