A Personal Note
I've been trying to put on a brave face, but I'm really struggling at the moment: my life, especially this immigration-related stuff, has got insanely stressful. I'm still doing what I can for PlanetJune, but stress and creativity don't mix well, and my progress is frustratingly slow.
This situation won't last forever (and I have lots of ideas waiting in the wings for when my mojo returns!) – I just wanted to explain why I'll be unusually quiet for a while, especially on Twitter and Facebook.
Okay, enough about that!
Review and Win contest
April's 'Review and Win' winner is Kim W, with her review of my Orca (Killer Whale):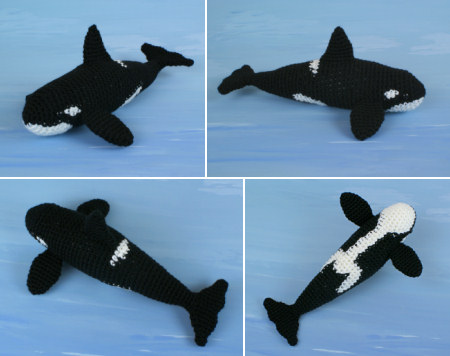 This pattern is very detailed. The many color changes were very time consuming, but not difficult and the finished product was worth the effort. I appreciated the the tips on exactly where to sew on the flippers. I was able to get them to look right the fist time.
I'm glad you enjoyed it, Kim! Congrats – I'll email you to find out which pattern you'd like as your prize 🙂
May Flowers CAL
Which of my botanical patterns (flowers, plants and fruit) do you like best? Why not make it for the May Flowers CAL this month? You'll find all the details in the PlanetJune Ravelry group.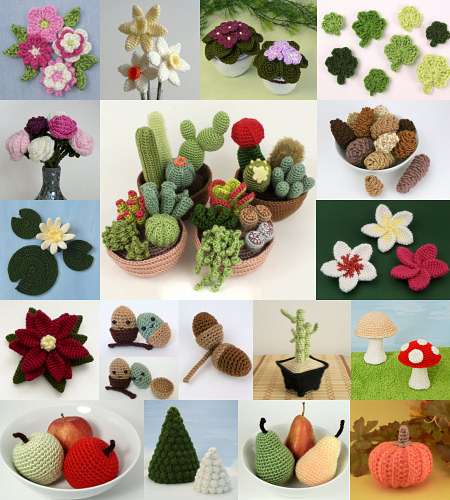 NB: All the patterns are available in the Flowers & Plants section of my shop, except the Mushroom and Toadstool, which are exclusively available in my book: The Complete Idiot's Guide to Amigurumi. And if you're short on cash, 10 of the patterns are donationware, so you can use them for free (or pay what you can)!