Sometimes a quick project is the most satisfying. He was quick to design and easy to crochet, but my amigurumi piglet does make me smile: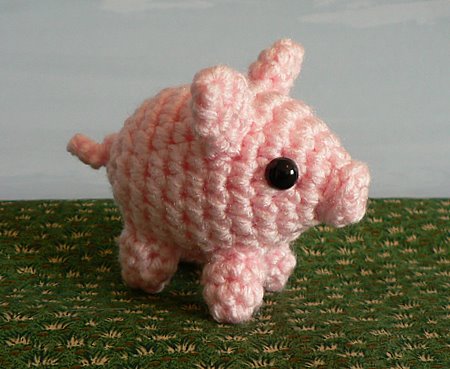 He may be small (about 3″ long) but he has big ambitions! This little piggy is hoping for a grand adventure – I'll have to see what I can do about that…
UPDATE: Looking for the pattern? You can find the PocketAmi Set 1 crochet pattern in my shop.