Can you believe it's the end of September already? And you know what that means… time to get crafting for Halloween. So I thought I'd help you out with a bumper crop of brand new Halloween-themed crochet patterns.
First up, we have a new set of PocketAmi, especially for the spookiest time of year. PocketAmi Set 3: Halloween includes patterns to make a ghost, black cat, and witch. They are all under 3″ tall and work up in no time. An excellent choice if you don't have much time!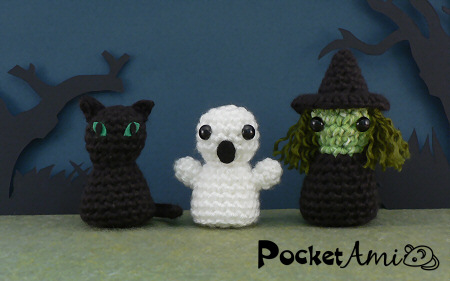 The ghost and cat, like all the other PocketAmi patterns, are really simple to make. The witch is slightly more complicated, because of her curly witchy hair, but I've included step by step photos in the pattern, so even if you've never made doll hair before, it'll still be easy-peasy with my directions.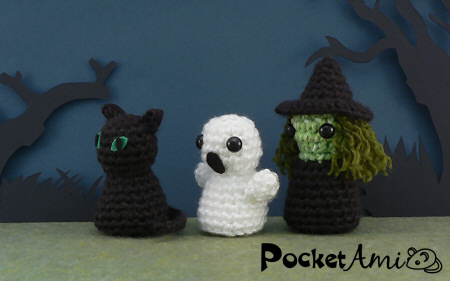 PocketAmi Set 3: Halloween is now available in the PlanetJune shop for the bargain price of $5, and includes the patterns for all 3 spooky cute ami.
And that's not all! I want to say thank you to everyone who has supported PlanetJune in the past, so I'm giving back to you all with a new FREE pattern: the multiple-personality amigurumi Pumpkin! The pattern is pretty simple, and makes a nice squishy hand-sized pumpkin. And with a few embellishments, you can create a realistic pumpkin for your Fall table: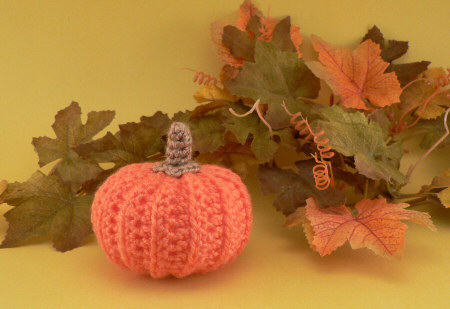 …a cute amigurumi-style pumpkin for the kids: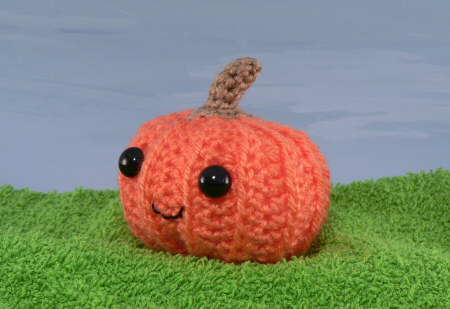 …or a spooooooooooooooky pumpkin for Halloween: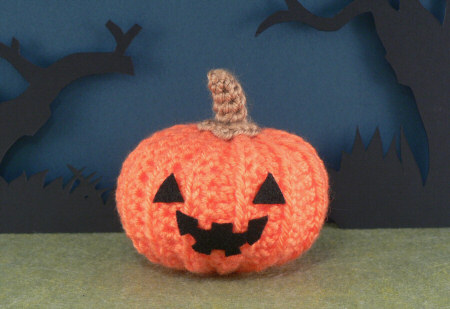 Click through for the FREE pumpkin pattern! As usual with my free patterns, I've included a donation button on the pattern page. If you like the pattern, please feel free to send me a token of your appreciation – all donations are very gratefully received, and help me to create more free patterns for you all…
Happy crocheting, and happy halloween!