The Halloween CAL was the first crochet-along organised entirely by PlanetJune ravelry group members, and wow, what a success: page after page of projects, creative photography, fun modifications to the patterns… I can see why people enjoy CALs so much.
Don't be shy – please join the group and participate in future CALs! November's CAL topic will be Accessories – that's everything in the PlanetJune Accessories range, and you can also use any of my other patterns to create accessories (e.g. a flower pin or bag embellishment, a fruit necklace). Look for the new CAL thread from tomorrow…
And now see the results of the Halloween CAL! (As usual, I'm crediting the participants by their Ravelry usernames, so you can look them up on Ravelry if you want more details.) You're going to love these pics!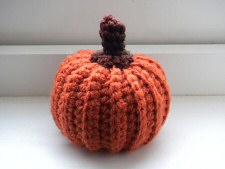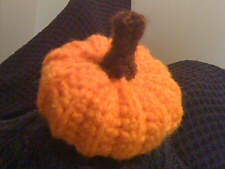 muscidae & BiologyJAP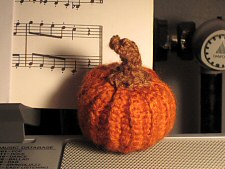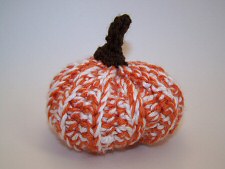 MissMaro & CrochetChrisie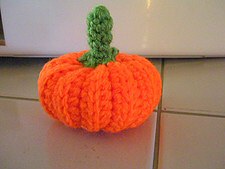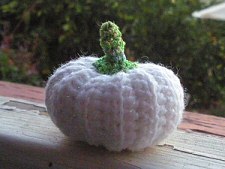 CrochtColorJunkie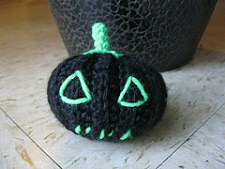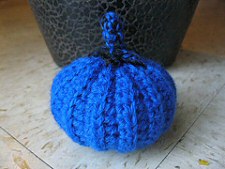 theMarkofSMB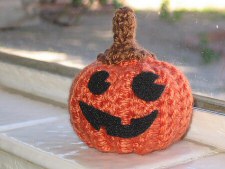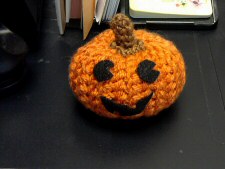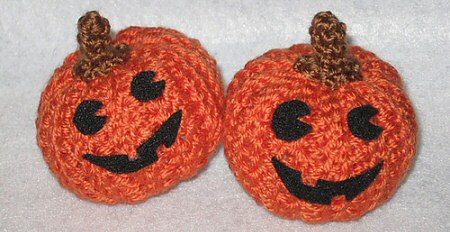 all by PixyKayte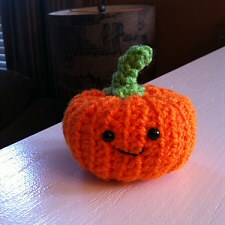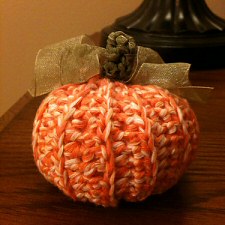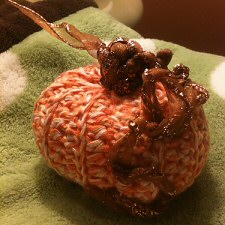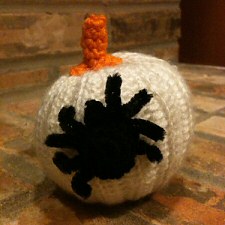 all by AKmtnnymph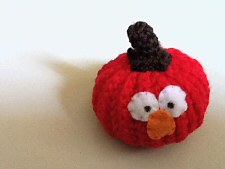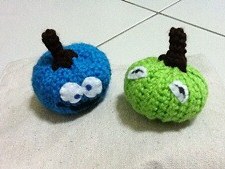 yaney made these cute Elmo, Cookie Monster and Kermit pumpkins!

amanda1981's pumpkin has a piggy admirer!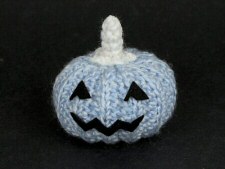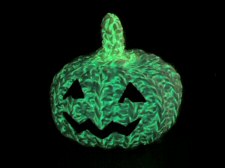 And my pumpkin glows in the dark 🙂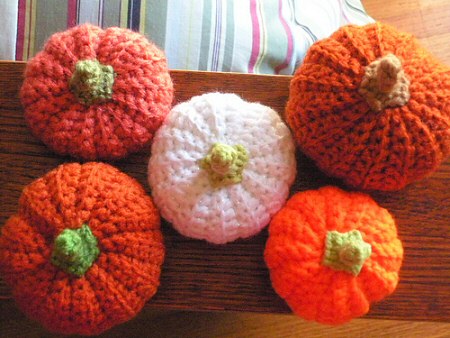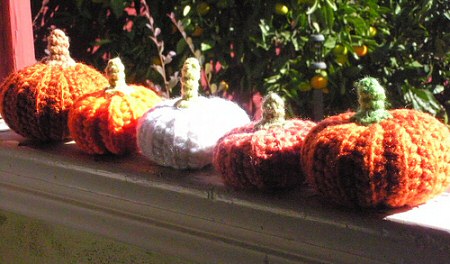 CrochtColorJunkie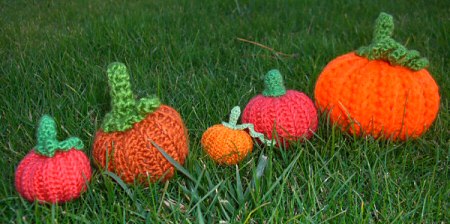 made by petrOlly and her mum!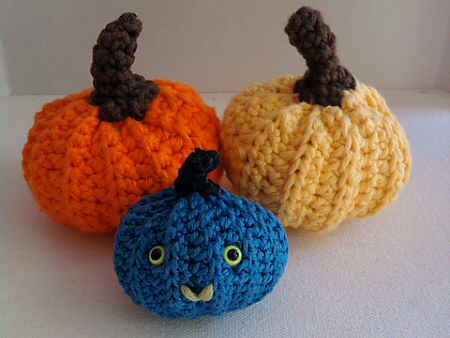 Lightblue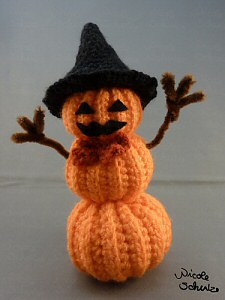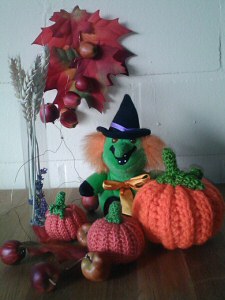 klopferli's Pumpkin Scarecrow "Snowman" and petrOlly's Halloween scene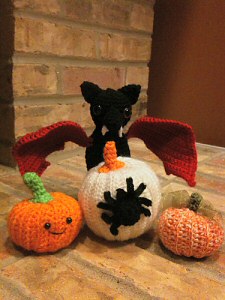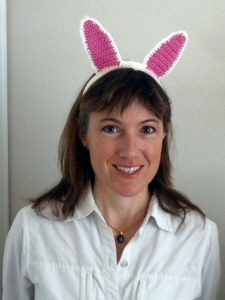 AKmtnnymph's group shot and jukatca's Animal Ears (bunny) for her niece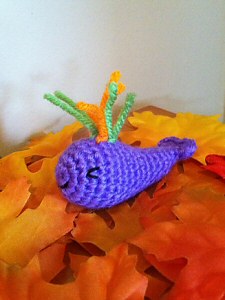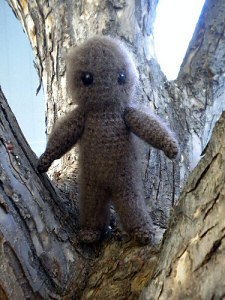 A break from the norm: AliciaLee418's Halloween whale, and jukatca's Bigfoot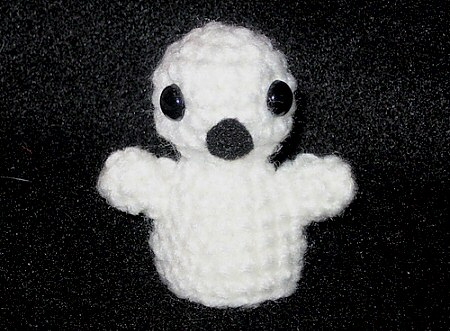 PixyKayte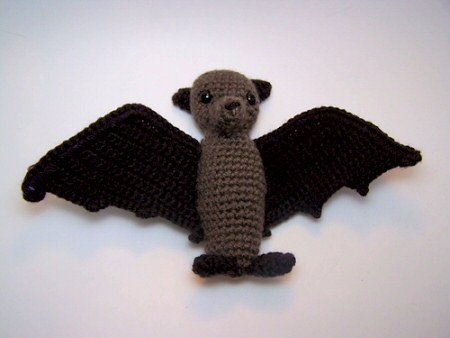 CrochetChrisie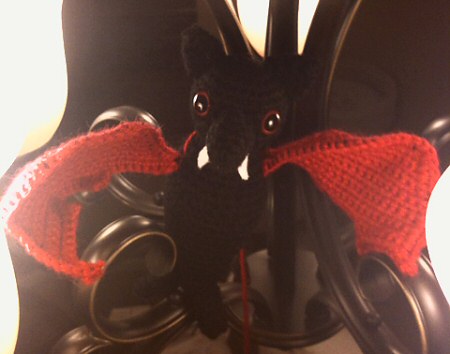 AKmtnnymph's fruit bat to vampire bat mod!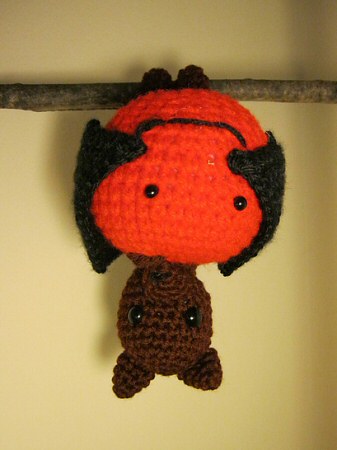 theMarkofSMB's bat is clearly a fruit bat – look at the grip he's got on that apple!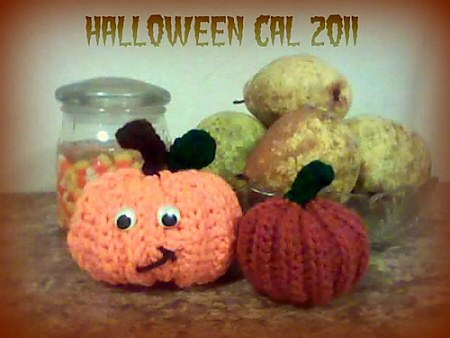 made by tkulling (right) and her talented 10 year old daughter (left) 🙂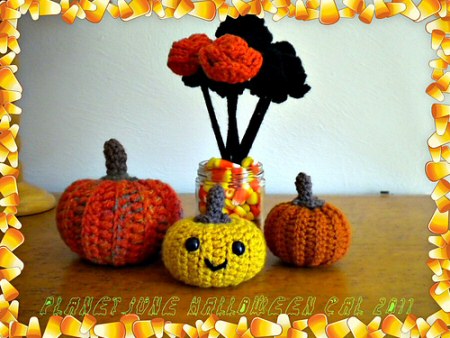 jukatca made black and orange Halloween roses – clever!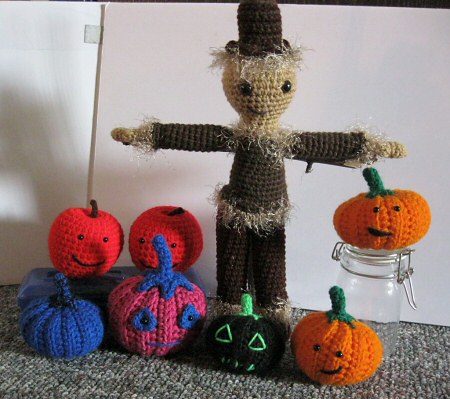 theMarkofSMB – the scarecrow is adapted from the Boy pattern in my book (yay!)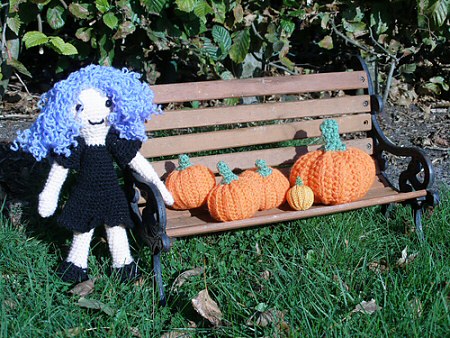 Fatals-attraction – the witch is adapted from the Girl pattern in my book (double yay!)
I can't keep the smile off my face, looking at these amazing projects all together. Nice work, everyone, and Happy Halloween!
Don't you want to be part of this fun too? We'd love it if you'd come to the PlanetJune group on ravelry and join in the next CAL 😀