By popular demand, I finally designed a german shepherd (also known as an Alsatian, for any Brits reading this):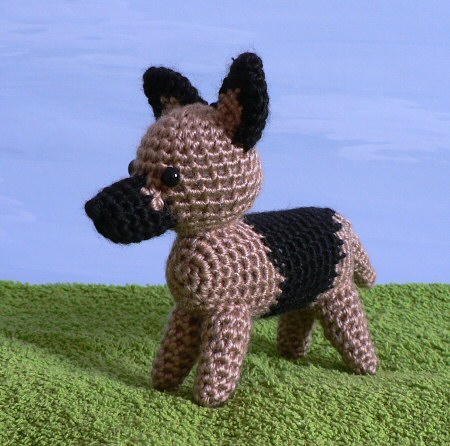 A big thanks to Kris and Kassie for your design feedback!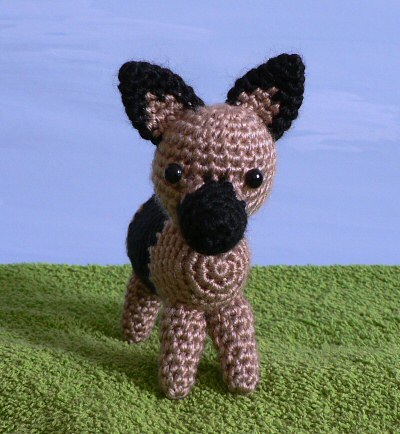 It's difficult to see his nose (black on black) but you can see it's there from the profile of the face. I also just realised that the angle of these pictures don't really show it, but the black from the dog's back carries over into the base of the tail.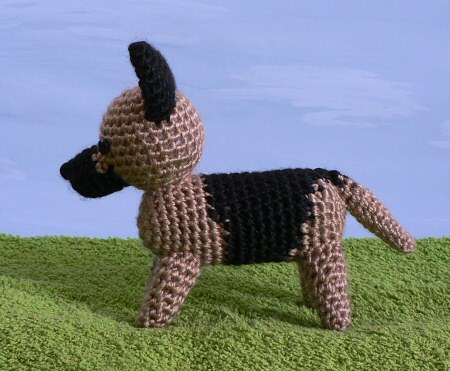 Now to finish the patterns… AmiDogs Set 3 (Husky, Corgi & German Shepherd) should be ready to purchase (individually or as a set) within the next few days; please sign up for my mailing list if you'd like to be notified when the set is available.
UPDATE: Looking for the pattern? You can find the AmiDogs German Shepherd crochet pattern in my shop.