I really am back in action! Fuzzy Penguin needed a friend, so I've made a baby fuzzy seal: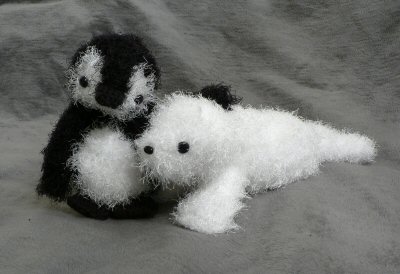 They are fast friends already, as you can see: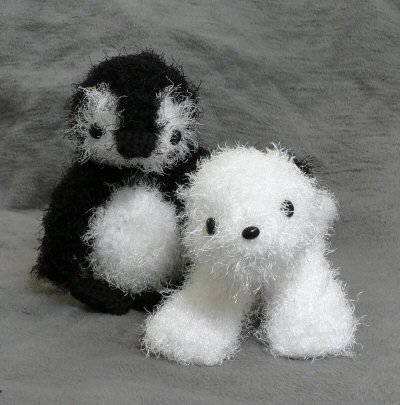 Maui decided the photoshoot couldn't proceed without at least one shot including his handsome face 🙂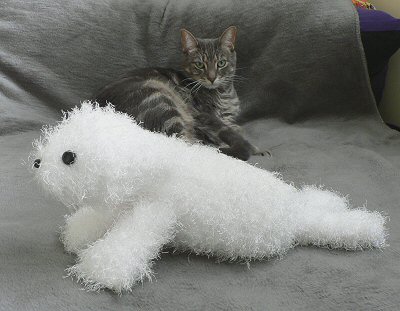 This pattern is (I hope) going to be a true original – I've never seen anything even remotely like it before! The entire head and body is made in one piece.
The Fuzzy Seal pattern should be finished within a week. Sign up for the mailing list if you'd like to be notified when it's available.
UPDATE: Looking for the patterns? You can find the Fuzzy Penguin crochet pattern and Fuzzy Seal crochet pattern in my shop.