And now for something completely different…
Inspired by a segment on artificial bonsai on the TV show How It's Made that I saw on Discovery channel last week, and Mumblepeg's lovely crocheted sakura (the "Best Wildcard" winner in the Softie Awards), I was inspired to create my own bonsai sakura (that's a cherry blossom tree, in case you were wondering).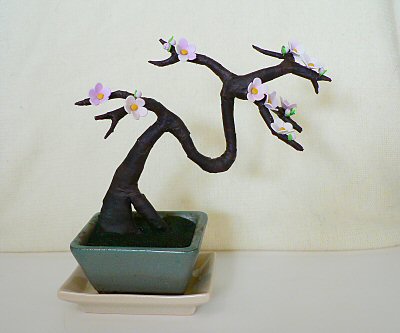 Click picture for full-size version
I'm not going to show you a full tutorial, but here's a brief rundown of my methods, in case you feel inspired to try something similar.
The moss and soil is made from foam, cut to shape and painted with green and brown acrylic paints. The branches are formed from 18 and 22 gauge wire, fleshed out with strips of paper towel and then wrapped in brown floral tape.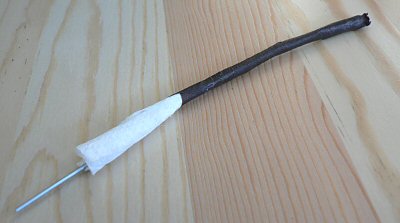 The flowers are hand-sculpted from FIMO Soft polymer clay. I poked a length of fine bead wire through the back of each flower before baking, and then used the ends of these wires to attach the flowers to the branches. I used more floral tape to cover the exposed wires.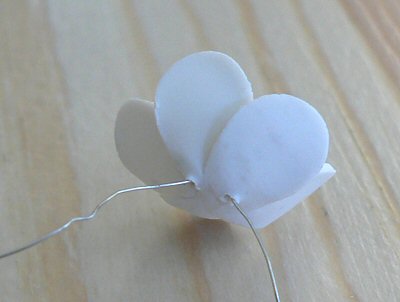 I planted my sakura in the bonsai pot that had once housed my attempt at a real bonsai: I tended, wired and pruned the little sapling for a couple of years, but it eventually withered and went to bonsai heaven. I've kept the pot for five years, waiting for the courage to try growing another bonsai.
I'm hopeful that, with favourable lighting conditions, this sakura will be so happy and content that it will bloom year-round…