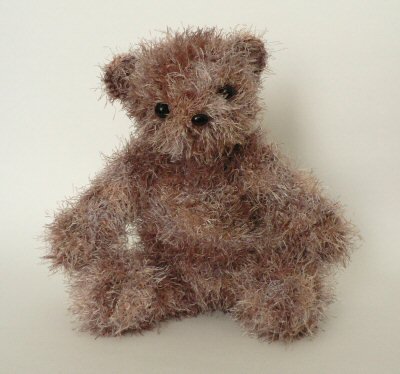 Heehee, I've designed a new crocheted teddy bear! Isn't he cute? He's loosely based on my 2005 blue fuzzy bear (I made up the design as I crocheted), but with a little more structure and better proportions. I love his almost antique look.
Here goes nothing… I've written up the pattern for this guy and will be submitting it to the 2008 Crochet Pattern-a-Day Calendar. I don't know how much chance I have of getting in to the calendar, but please keep your metaphorical fingers crossed for me.
UPDATE: Looking for the pattern? You can find the Fuzzy Bear crochet pattern in my shop.