There were times when I thought I'd never reach this point, but my 63 squares afghan is finally complete! It all came together really well, and I'm really pleased with the finished piece.
Final dimensions are 2.00m x 1.55m (79″ x 61″) and it weighs 2.1kg (4.3lb). It's so large I'm having difficulty getting a good picture! Here is is on a (double) bed: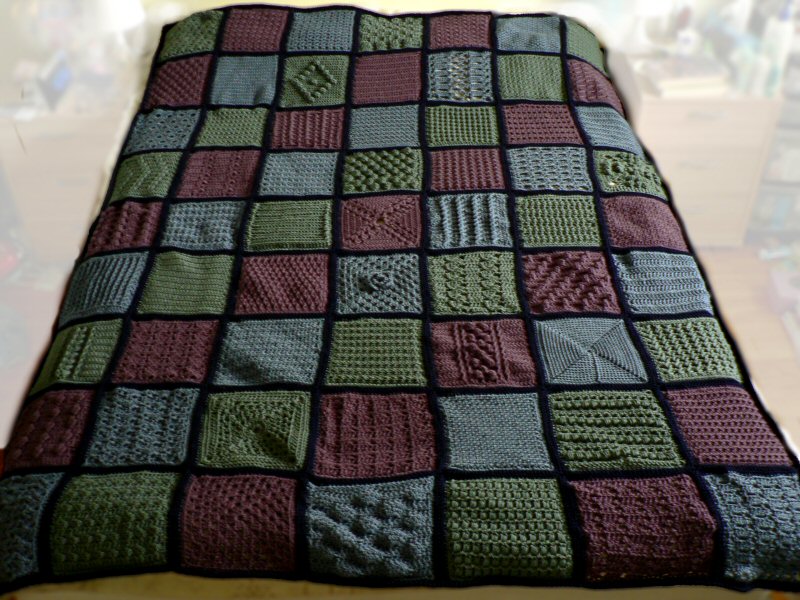 And here it is on the sofa: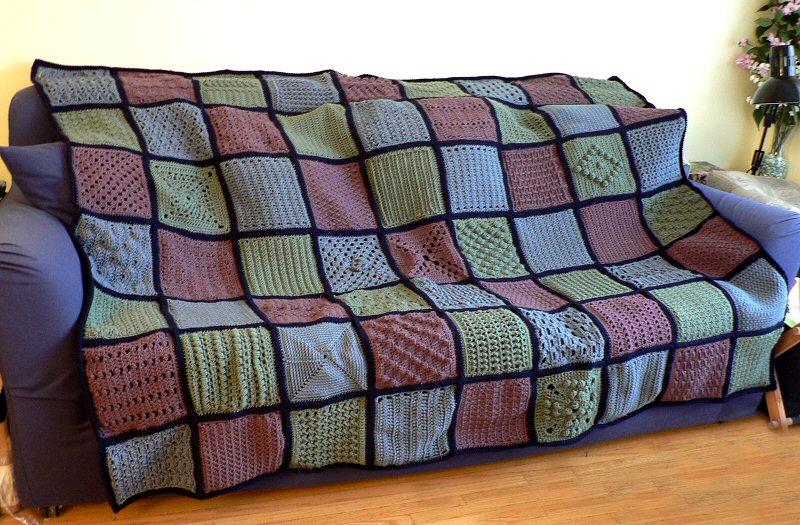 (click for larger versions of the pictures)
Yay!