I keep losing my crochet hooks… I've ended up with 3 duplicate hooks because I can never find the right size hook when I need it. I realised I needed a roll-up case where I could store all my hooks, arranged by size, and then I'd always be able to find the right hook.
I spent ages planning before I started cutting the fabric, and the whole thing came together very quickly (except the knotted strap, but I couldn't find a ribbon to match the trim, so I thought I'd make my own… and it escalated from there).
I've written up a tutorial for how I made this. 
Here's the finished crochet hook case (as always, click the images for larger versions):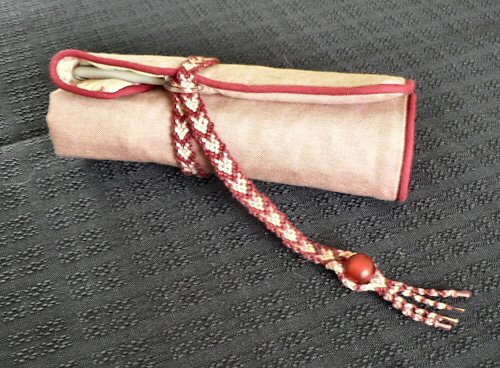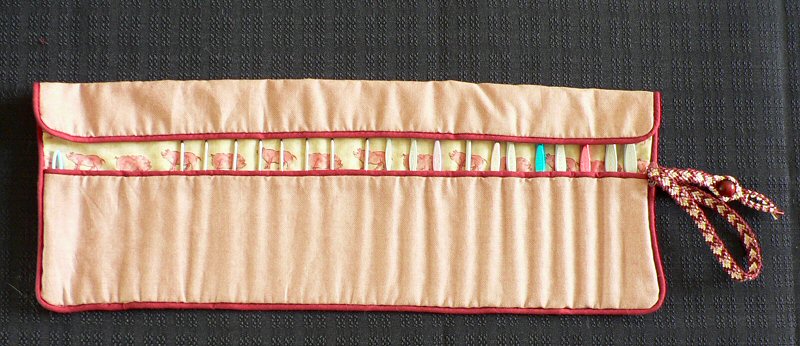 The case unrolled. The top flaps over the hooks so they don't fall out when the case is rolled up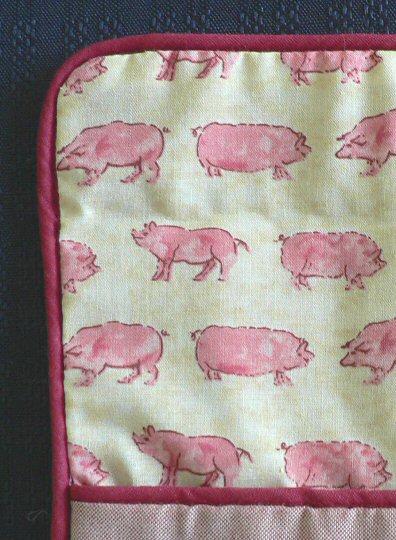 Detail of the piping trim and piggy lining fabric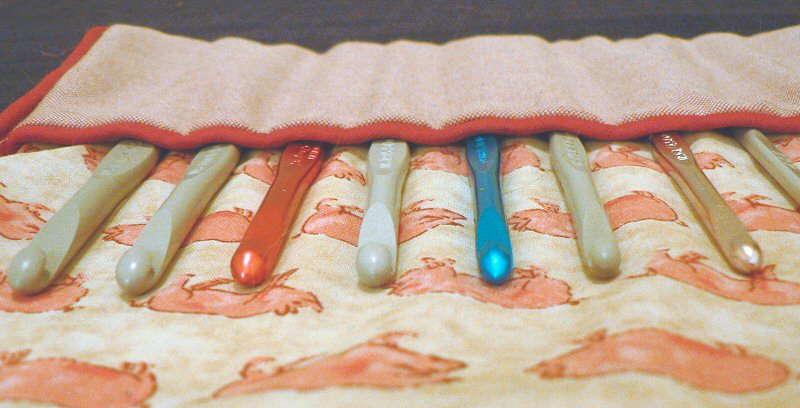 Each crochet hook has its own pocket, so they all stay in order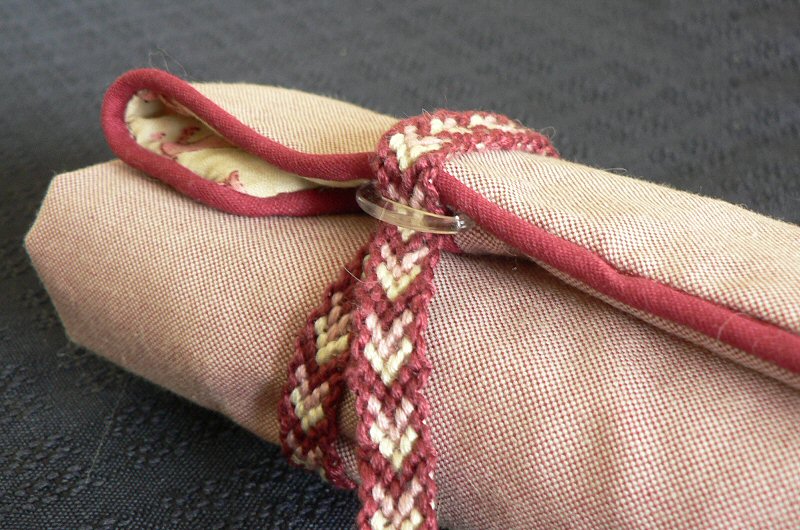 I used a 'bra strap'-type fastener so the strap loop can be adjusted. When the loop is large enough, it can be slipped off the top of the case so the case can be unrolled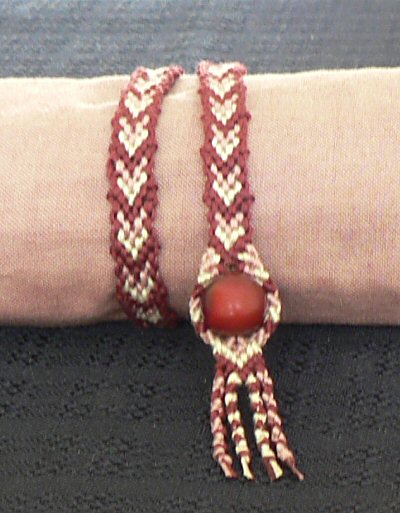 Detail of the end of the strap – the bead prevents the end of the strap from sliding free of the fastener