This past week has been amazing – the response to my succulents has been phenomenal (e.g. well over 600 pins on Pinterest; mentions on Craft, Neatorama and Cheezburger).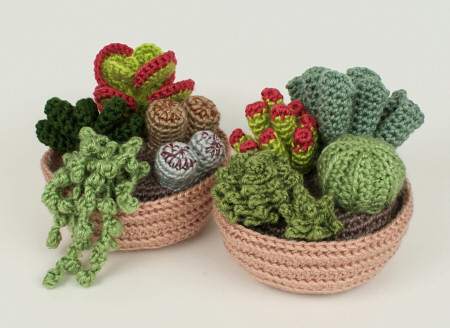 I hoped all my hard work designing these would pay off, but I didn't expect them to outsell half my existing pattern catalogue within a week…
It's Groundhog Day!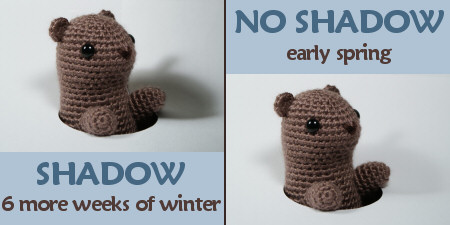 "He comes out. He looks around. He wrinkles up his little nose. He sees his shadow…"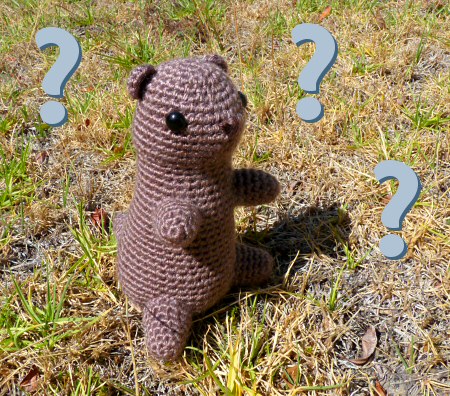 …and that means we're in for, what, 6 more weeks of baking hot summer? As (probably) the only groundhog in Africa, my little buddy is justifiably confused! (Note: that scrubby patch he's sitting on is all that remains of my lawn…)

Happy Groundhog Day, everyone! I'm hoping we'll have time to watch the movie tonight…
Review and Win contest
January's 'Review and Win' winner is Linda U, with her Emperor Penguin Family review: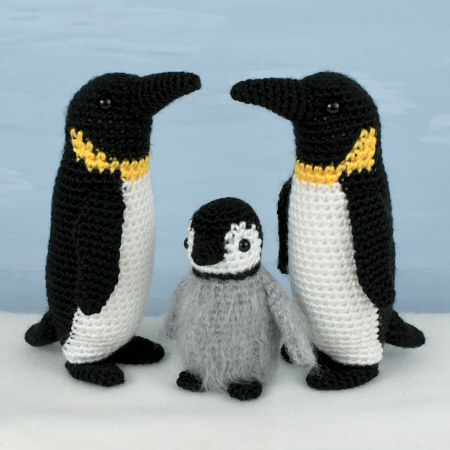 These patterns are a perfect combination, not only as a beautiful penguin family, but also for practicing colour changes. I recommend you start with the baby penguin, since it is only 2 colours to work with, then continue with the adult.
Congrats Linda – I'll email you to find out which pattern you'd like as your prize 🙂
To be entered into this month's draw for a free pattern of your choice, just write a review of any product in my shop – thank you!
February CALs
Get all lovey-dovey with crocheted hearts and flowers in the Valentine's Crochet-Along, with my free (donationware) heart and rose patterns: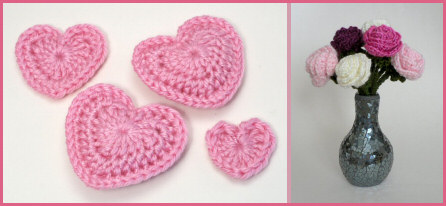 And/or come and work on your succulent garden together with everyone else and join the Plant-Along! We worked out that between the 8 cactus and 8 succulent patterns, there are 1820 possible combinations of "4 different plants in 1 pot" – I wonder how many of those we'll see in the CAL?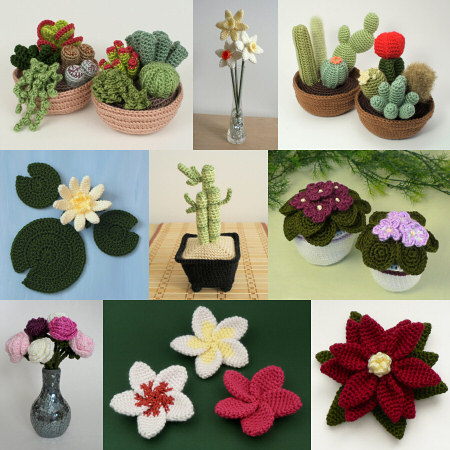 I hope you'll join us…