Every month, the PlanetJune CALs get more and more fun, as our Ravelry group grows and our little community strengthens. It's so nice to see! Let's look at the roundup for January's AquaAmi Crochet-Along – and keep reading to the end to find the February themes (Maybe you'd like to join in, if you haven't before? All welcome!)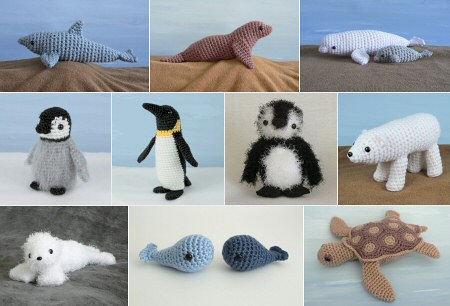 (For speed, I'm just giving credit with participants' Ravelry usernames.) Here's what happened in the January CAL!
My Sea Turtle pattern is a big time commitment, with 26 separate pieces that make up the turtle, so I'm especially pleased to see how many people tackled it this month. It was really fun to see people's photos of their piles of pre-assembled pieces, and seeing the lovely colours everyone chose: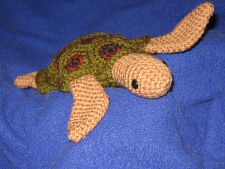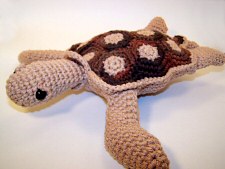 PixyKayte & CrochetChrisie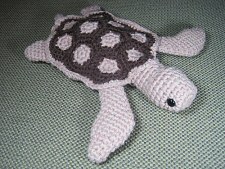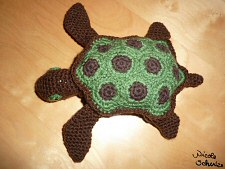 camaharet & klopferli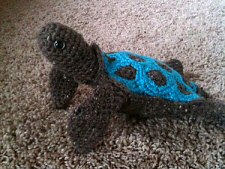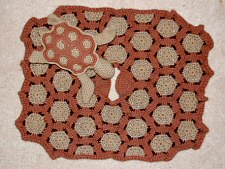 AKmtnnymph & SunnyStrings (who made a car seat blanket to match her turtle)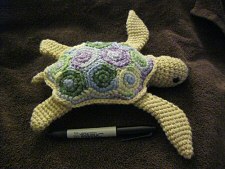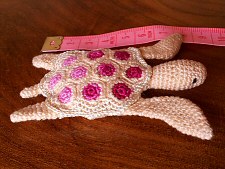 theMarkofSMB & arbitrarily (whose turtle was made with a 1.25mm hook and is only 8cm long!)
I have to give a special mention to Monica (theMarkofSMB) who, after making her sea turtle above, managed to put together another five sea turtles, in assorted colours: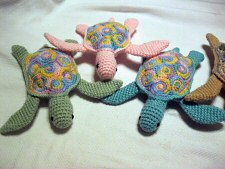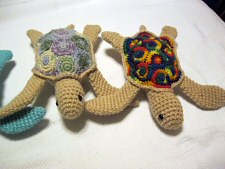 all 5 by theMarkofSMB – an amazing achievement!
And then we have my Adult and Baby Emperor Penguin patterns: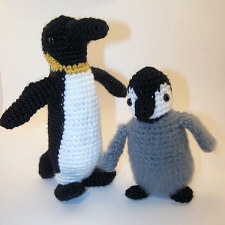 CrochetChrisie & Fatals-attraction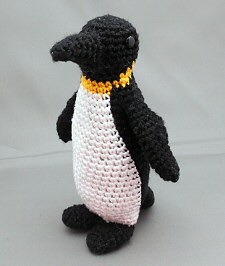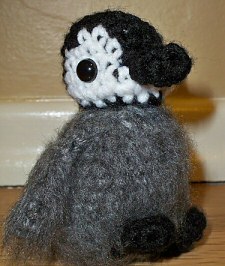 Enphra & CranberryAmi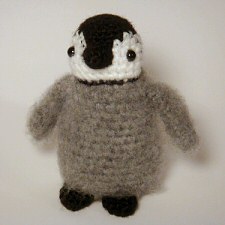 rastakt & Fatals-attraction (who made Valentine's penguins in 2 shades of pink!)
All the non-tiny aquatic mammals: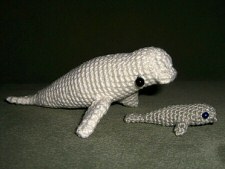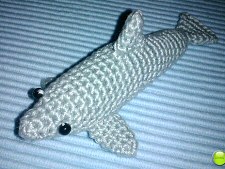 adult and baby Beluga Whales, and Dolphin, both by petrOlly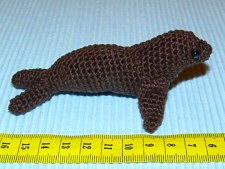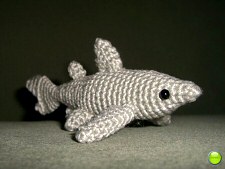 Sea Lion and a clever mod of my Dolphin into a shark, both by petrOlly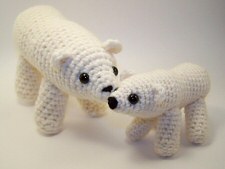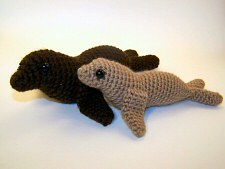 CrochetChrisie made sweet adult and baby pairs of both my Polar Bear and Sea Lion patterns, by changing the yarn thickness and hook size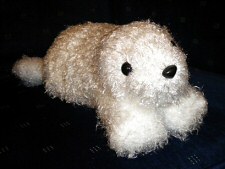 And the only person brave enough to attempt a 'fuzzy' pattern this time around was jukatca, with her cute Fuzzy Seal!
And finally, Tiny Whale was very popular this month, as nobody can possibly be too busy to find the time to make this little no-sew pattern. But we didn't just see plain Tiny Whales: we have colourful whales, catnip-stuffed whales (cat toys), keychain whales, sets of counting whales (for kids), baby toy whales on rings, giant mega-whales, teeny-tiny miniature whales, and even whales modified into Humpbacks and Orcas! This is such a great example of how you can use your creativity to take a pattern, even one as simple as Tiny Whale, and make it your own: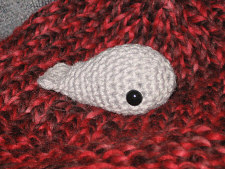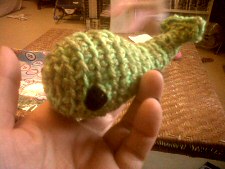 PixyKayte & yasminlangley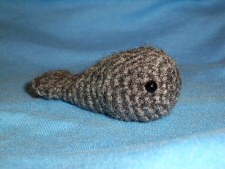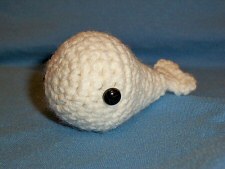 both by CranberryAmi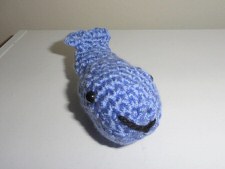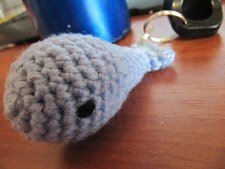 knitwhy & kathykoo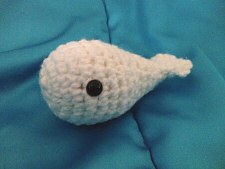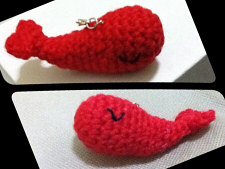 sunshine1127 & yaney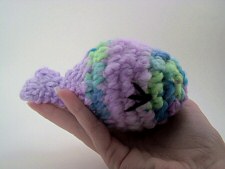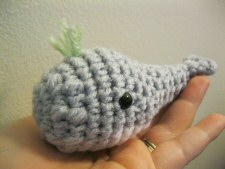 CrochetChrisie & theMarkofSMB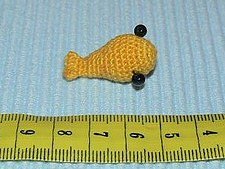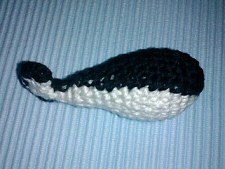 both by petrOlly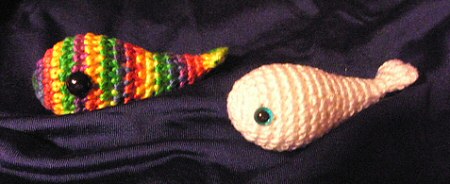 CrochtColorJunkie


Fatals-attraction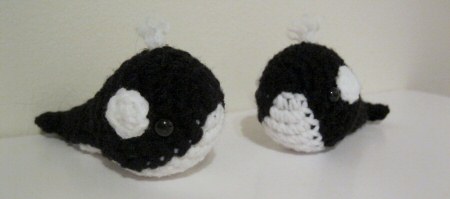 theMarkofSMB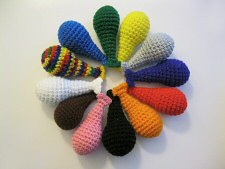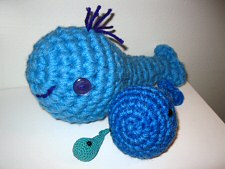 both by theMarkofSMB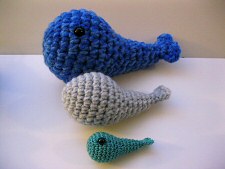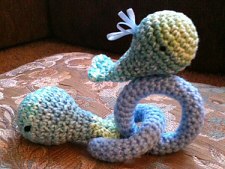 theMarkofSMB and AKmtnnymph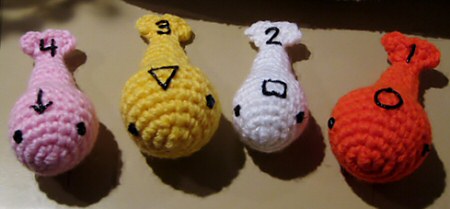 the first 4 of 10 counting whales by saudistitcher
Another amazing roundup! Well done to everyone – they all look great 🙂 (If you'd like to make any of the patterns featured in this CAL, you'll find them all under Aquatic Animals in my shop.)
If you missed out on the CAL fun, we have two CALs starting on February 1st (tomorrow!):
Firstly, a Valentine's CAL (using my free Love Hearts and Basic Rose patterns) from Feb 1-14th…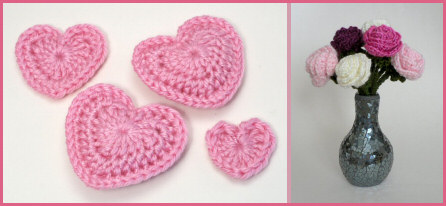 And secondly, a Plant-Along, which includes all my plant and flower patterns (including the new succulents!) from Feb 1-29th.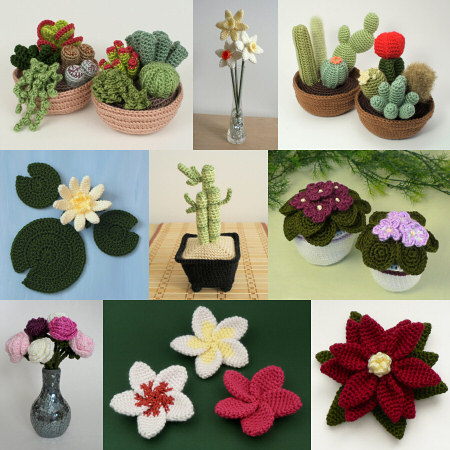 We'd love it if you'd join in with one or both at the PlanetJune Ravelry group!