I've started a new hobby: setting up themed photos that cram in lots of my crochet designs for my Instagram account. It takes a while to set them up, but I'm really enjoying the results! Here's my latest one, featuring over a dozen of my Christmas designs: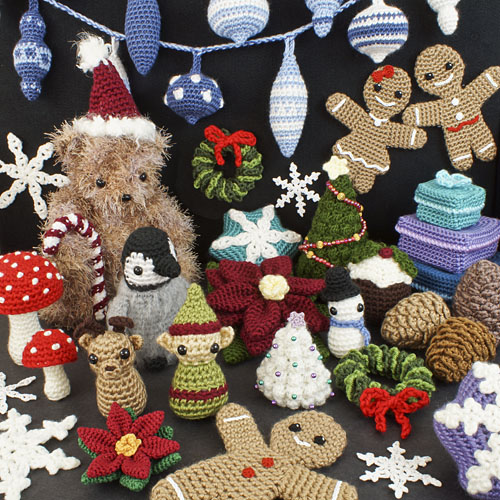 A plethora of seasonal PlanetJune designs – find all the patterns here
I'm planning to make more of these crochet scenes next year – follow me on Instagram (@PlanetJune) if you'd like to see them 🙂
And, if you're crocheting Christmas decorations or presents, please join the Christmas CAL in the PlanetJune Ravelry group and share what you're making from my seasonal patterns (or any other PJ patterns as Christmas gifts).
Review and Win contest
You're automatically entered in the next monthly draw every time you write a review for a PlanetJune pattern you've enjoyed – and you'll also be helping future customers make an informed decision about patterns they are considering buying.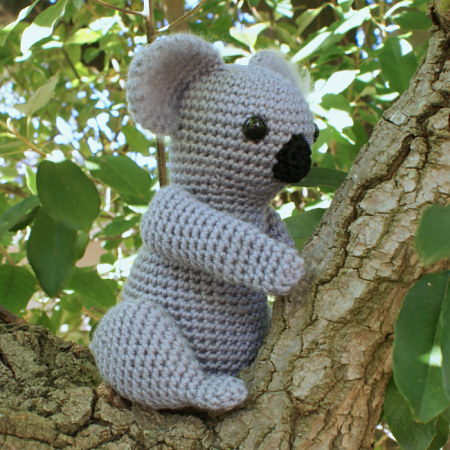 October's winning review is Holly M's review of my Koala pattern:
I chose this pattern for a group project in which my office-mates and I all made a bunch of koalas and attached them to the trees at our workplace. I wanted it to be closer to koala size, so I used this exact pattern, but used a heavier yarn and bigger crochet needle, and it still turned out perfect and adorable! Everyone loved that the arms were poseable. A great, easy pattern to follow, and a true joy to make!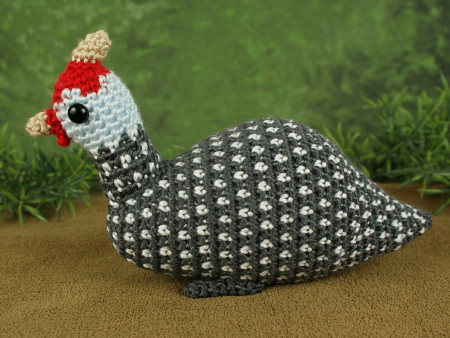 And November's winning review is Heidi W's review of my Guinea Fowl pattern:
Although this looked difficult to make it was very well explained by June's pattern instructions. I absolutely loved the body and neck technique and the finished product looks exactly like her photos! I will definitely be purchasing more patterns from June.
Congratulations, Holly and Heidi – I've emailed you both to find out which pattern you'd each like as your prize!
What's next?
In preparation for my 11th year in business(!) I'm planning some changes for next year. I'm trying to cut out any tasks that are neither important nor enjoyable, to leave me with more time to concentrate on the important and fun parts of my business, and to have more time away from work.
As part of that plan, this will be the last of these 'monthly update' posts (I don't think many people read them, and I can probably spend the time more usefully):
I'll be sharing more about my future plans in my Year in Review post – I think they'll make a positive difference in my life and in the operations of PlanetJune 🙂