This is my entry to the September Whiplash contest. The challenge was to make any kind of hat. I got the inspiration for my hat from my cat, Maui: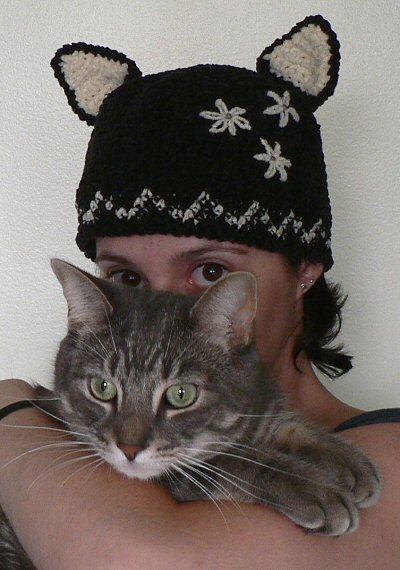 I crocheted the cat hat in single crochet from black chenille with cream chenille accents. After reading the tapestry crochet post on whipup a few weeks ago, I've been wanting to try it, so I added a zig-zag border around the bottom, to match the 'M' markings on Maui's forehead. I finished the bottom with reverse single crochet.: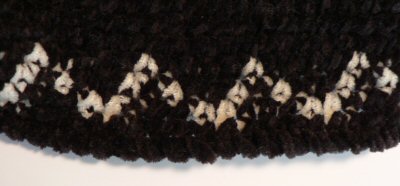 I single crocheted cream fronts and black backs for the ears, then joined the fronts to the backs with a reverse single crochet border: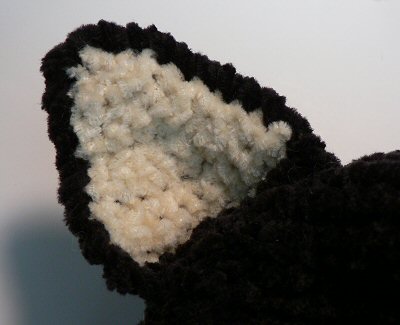 The hat still looked a bit plain, so I added three flowers embroidered with lazy daisy stitch, with bead centres: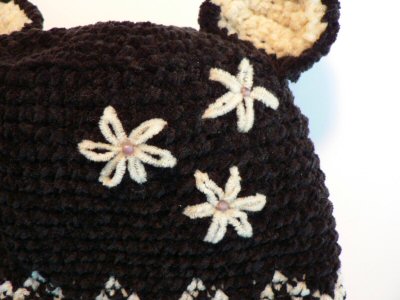 Maui seems to approve of the finished hat: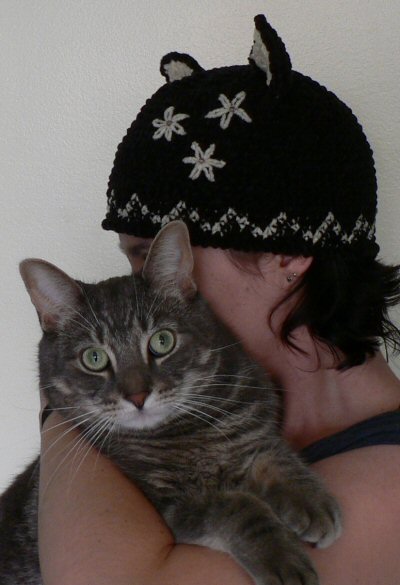 I'm entering the cat hat into the design category of Whiplash this month.