The first cycle of the new and improved PlanetJune Commissions system is complete, with the completion of my Capybara pattern. (That takes my total to 18 commissioned designs in 5 years!)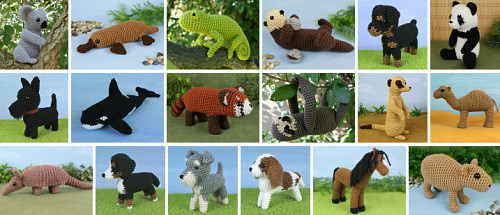 The system is much more efficient now: you can manage all your pledges from within your PlanetJune account, and each new commissioned pattern is now automatically added to all the pledgers' PlanetJune accounts when it's ready.
I've also made a few customer-suggested improvements, going forwards…
Pattern Exclusivity Window
From now on, I've introduced a 2 week exclusivity window for the pledgers of a new commission before the pattern is available to the public, as an added 'thank you' to those who pledged towards the commission.

(If you didn't pledge towards the Capybara and would like the pattern, sign up for my monthly newsletter if you'd like notification when the pattern is ready to purchase! I'll also be blogging details about the pattern and sharing some Capybara fun facts at that time…)
New Progress Chart
I've refreshed the main Commissions page by reordering the progress chart by amount pledged. Now it's easier to see which of your favourites are closer to being fully pledged and could do with a top-up: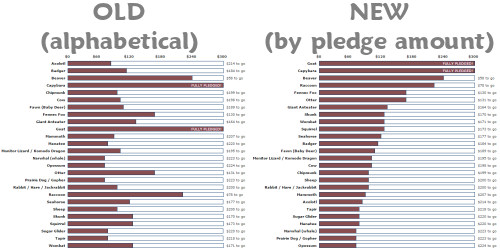 New Animal Options
I've replaced all the animal options that were less than 25% funded with new options. (The retired animals aren't necessarily gone forever, but they've all been there for a long time and received little interest, so it's time to give some different animals a chance without making the list ridiculously long.) Here are the new options: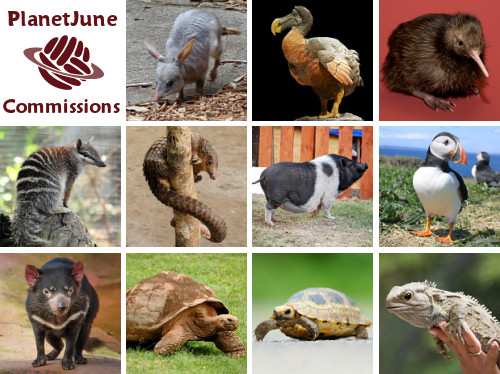 Bilby, Dodo, Kiwi, Numbat, Pangolin, Pot-Bellied Pig, Puffin, Tasmanian Devil, Tortoise (Giant, Galapagos), Tortoise (Small, Pet), Tuatara
Which of these would you like to see made into a PlanetJune crochet pattern? The most popular so far have been the Kiwi and Dodo, but it's early days yet, so get pledging for your favourites of the new additions!
My next commissions timeslot will begin at the end of May, and I'll be starting work on my Goat design then, as it's already fully-funded. But I wonder if the following commission will be one of the current front-runners, or one of the new additions? That's up to you 😉