Ahh, it's Christmas! I made a batch of chocolate truffles yesterday, and mmmmm, they are so good! I wish I could give one to each of you, but as that's a little unfeasible, my gift to you is the recipe so you can make your own. They only take a few minutes to make (plus time to set) and make lovely gifts, if you can bear to part with any! I think they are out-of-this-world delicious with Tia Maria, but you can use your favourite spirit instead – rum, Kahlua, etc – or even omit the alcohol and substitute with the same volume of milk for a teetotal version.
Happy Christmas!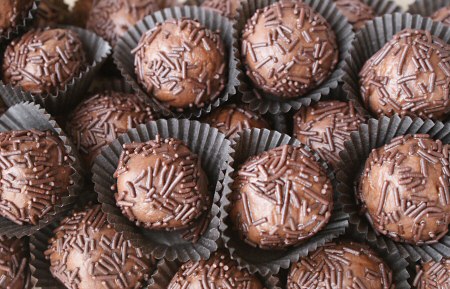 Chocolate Truffles (makes approx 30)
Ingredients
4 oz / 120 g chocolate (semi-sweet or unsweetened)
10 oz / 300 g / 2 ¼ cups icing sugar (aka powdered/confectioners' sugar), sifted
2 oz / 60 g / ¼ cup unsalted butter
1 tbsp Tia Maria (or alcohol of choice)
Optional: chocolate sprinkles, cocoa powder or icing sugar for decoration
Method
Melt chocolate and butter in a heatproof bowl over a saucepan of simmering water.
Add alcohol and stir to blend.
Gradually add the sifted sugar and stir until all the sugar has been incorporated.
Divide the mixture into approx 30 pieces and roll each piece into a ball in your hands.
Roll each ball in chocolate sprinkles, cocoa powder or more icing sugar (or leave plain if preferred).
Place each truffle into a paper case and leave to set for 4-5 hours.
Store any leftovers in an airtight container – they will keep for weeks, but I doubt they'll last that long!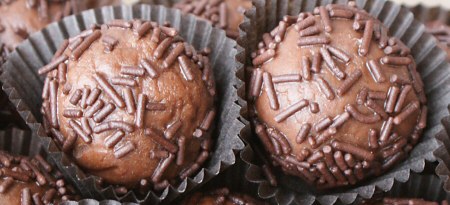 Bon appetit, and happy holidays!