I just have to share pics of the first chameleons people have made from my new pattern – I knew it would look great in variegated/ombre yarns as well as solids, but now I can prove it! And I think the page in my pattern with posing suggestions and examples was worth adding too – just look at these brilliantly-posed examples: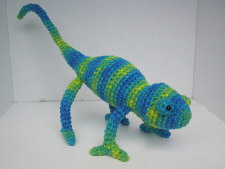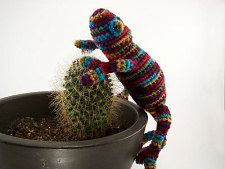 theMarkofSMB & CrochetChrisie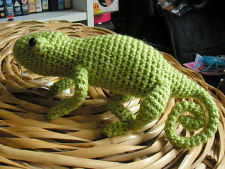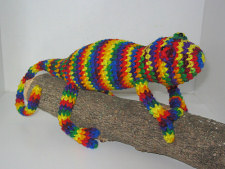 yasminlangley & theMarkofSMB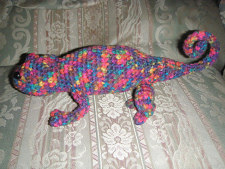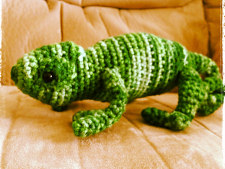 yasminlangley & Veggie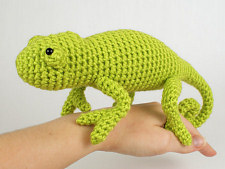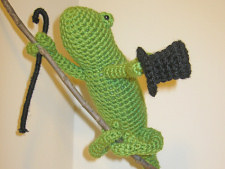 planetjune & theMarkofSMB
(If you're wondering about the significance of that last pic, Michigan J Chameleon is a reference to this wildlife post of mine!)
These were made as part of the Free-For-All CAL in the PlanetJune Ravelry group, but I couldn't wait for a whole month to share them with you. Thank you to Monica, Chrisie, Yasmin and Becky for letting me share their photos – I love how the yarn choices and poses give each chameleon his own personality, don't you?