Will I ever get caught up with everything?! I've just drawn April's Review and Win contest winner… Taking the bonus entries for 'first' reviews into account, this month's lucky winner is Rebecca P, with her review of my ever-popular AquaAmi Sea Turtle pattern: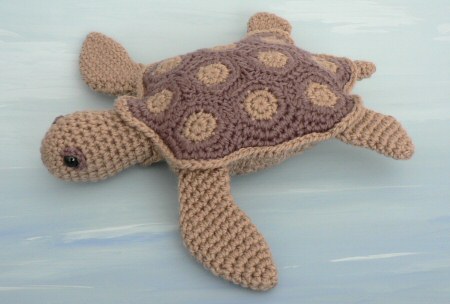 I love this pattern, it is easy to follow and allows the crocheter to create a beautiful turtle. It is also the cutest and most realistic turtle I have been able to find.
Congratulations, Rebecca, I'll email you to find out which pattern you'd like as your prize!
While I'm here, I thought I'd share a couple more Cape Town photos with you. Remember the ugly round tower block I'm living in at the moment? It was only when we visited Signal Hill and looked across the city towards Table Mountain that we fully appreciated what an eyesore the 3 towers really are: here's a pic of them rising above the city and spoiling the view of the mountain: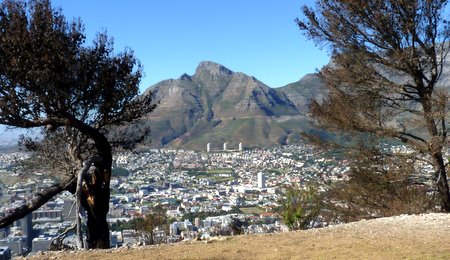 We're staying in the middle one. At least it won't be for too long, and we have the spectacular views to enjoy while we're up here 🙂
And one more point of interest: the currency (South African Rands, ZAR) has pictures of the Big 5 animals on it – isn't that cool?! (Apart from the hunting connotations, but I'll choose to ignore that.) It's much easier to remember that R10 is a rhino instead of some random historical figure I've never heard of, like on most banknotes 🙂
FYI, the banknote animals are:
R10 Rhinoceros
R20 Elephant
R50 Lion
R100 Cape Buffalo
R200 Leopard
Just don't ask me why they are in that order – I have no idea!