I'm still on the giddy high of being my own boss again and having real time to work on my business instead of squeezing PlanetJune things in around book priorities. It feels so satisfying every time I get to cross something off my to-do list; many items have been on there for well over a year, and that's been weighing me down. Now I'm back in control, and in March I've made several behind-the-scenes improvements as well as publishing 2 new patterns and 8 re-releases, and making good progress on my meerkat commission, so I'm really making a dent in the to-do list.
The next challenge will be to pace myself – there's just so much I want to do, it's hard not to eat, breathe, and sleep PlanetJune. But my plan for this year was to slow down and find a healthy balance, and that's still my goal. Let me finish just one more tempting design idea first, and then I'll get right on that….
Spring/Easter CAL
The PlanetJune Spring/Easter CAL is going strong and continues until the end of April, so I hope you'll join us! I've already released 2 new patterns since the start of this CAL, and there's another new one on its way, so there'll be even more options to choose from, including all these: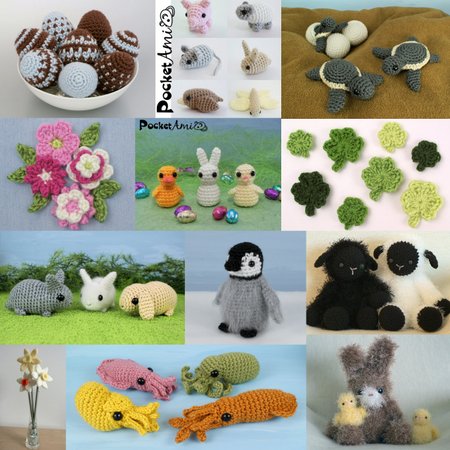 …and of course the new additions from March, Primroses and Baby Bunnies 2: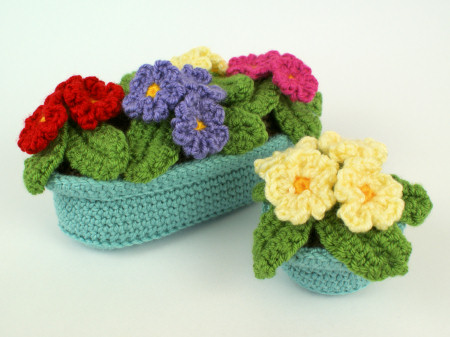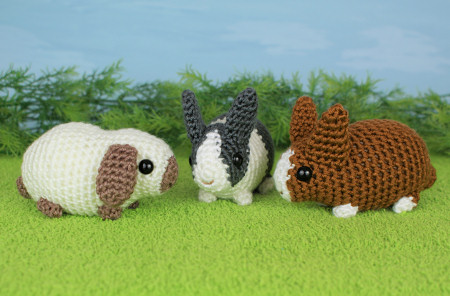 It's even more fun to crochet when other people are making the same thing, and you can compare yarns and colour choices and enjoy seeing photos of their finished pieces too. For full details and to crochet any of these patterns along with us, see the CAL thread in the PlanetJune ravelry group 🙂
Review and Win contest
March's 'Review and Win' winner is Jennifer B, with her review of my Brachiosaurus: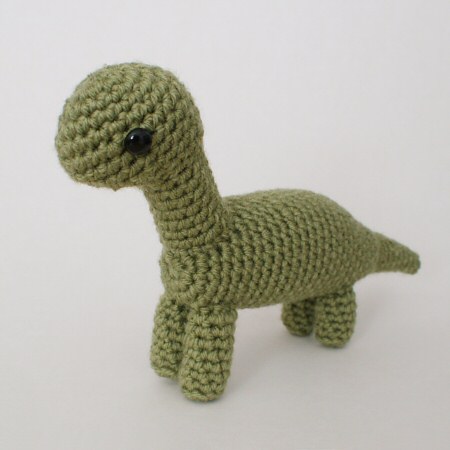 This brachiosaurus dinosaur is as cute as can be! I made one in neon red and the little boy loves him. It's really easy for little hands to hold the dinosaur around the neck and over the back. The pattern instructions are clear and well-written – you will get the same dinosaur as pictured. Also to attach the body parts invisibly planetjune has an excellent youtube how-to video.
Congrats, Jennifer – I'll email you to find out which pattern you'd like as your prize 🙂
Have you enjoyed any PlanetJune patterns recently? Please consider writing a review for them in my shop – you'll automatically be entered into the monthly draw with every review, and you'll help future customers make an informed decision about patterns they are considering buying. Thank you!
And I have one more new spring-themed crochet pattern ready to publish: it's a sweet and quick-to-crochet new donationware pattern, and it'll be coming tomorrow. (I was planning to release it today, but with it being April Fools' Day, I thought it was safest to avoid confusion and hold off until tomorrow – PlanetJune patterns are no joke!)