I'm so happy to announce a new facet of the PlanetJune world today: PlanetJune Papercraft! My papercraft tutorials are an easy and fun way to make pretty, decorative items from little more than a few pieces of paper.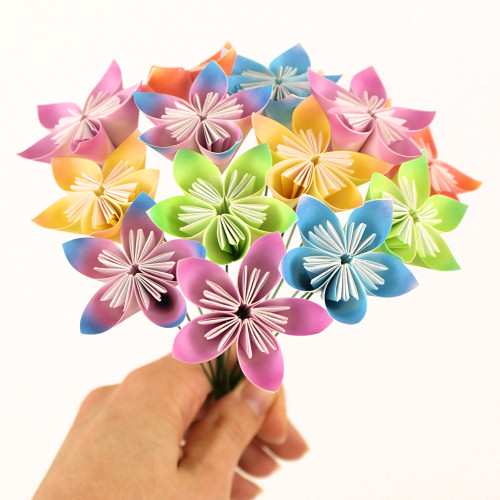 Unlike crochet, there's no real learning curve to my paper tutorials – you can jump straight into any of them even if you've never made anything from paper before, and still get a great result. And you probably have all the basic materials – paper, scissors, glue – at home already!
 My paper background: Folding Trees
You may remember Folding Trees, the papercraft site I co-founded, together with my friend and colleague Eve Henley, in mid-2008, at a time when paper crafts were often neglected among modern crafters. We saw the need to showcase that paper crafting encompasses much more than just scrapbooking, and our goals were to collect the best tutorials, highlight inspirational paper creations from talented artists and crafters, and share our own paper crafts and tutorials.

We accomplished our mission to bring modern, stylish paper crafts to the world. Folding Trees played a significant role in the resurgence of papercrafting in the online crafting community and led to my first book deal (for the sadly long out-of-print Paper Chains and Garlands – which is soon to be revived in a second edition as a brand new ebook… watch this space for details).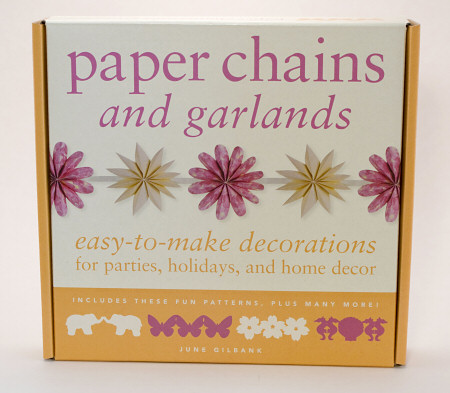 Since we closed Folding Trees at the end of 2009, I've run it as an archive, but it's taking time I can no longer justify spending, so we decided that now is the right time to close down the site for good. More and more of the tutorials we originally linked to have moved to a new URL or disappeared altogether, and maintaining the site has become a drain on my already limited time.
PlanetJune Papercraft
When one door closes, another opens… 
I've remade, revised and repackaged my best original tutorials from Folding Trees as PlanetJune donationware, so if you like papercrafting, or would like to try it out, take a look at my tutorials for some easy, fun and attractive paper projects!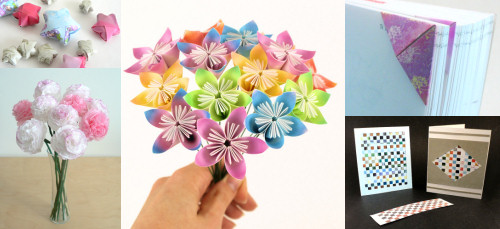 And next week it'll be even more exciting, when I'll re-release my long out of print book Paper Chains & Garlands in a fully-revised second edition as a PlanetJune Papercraft-exclusive ebook!
It's been fun getting back to my papercrafty roots over the past few months to get all this set up and prepared, and now PlanetJune Papercraft is here (and I've figured out a new and very easy to understand way to present origami-type instructions) I'm sure you'll be seeing more paper tutorials from me in the future too!
I hope you'll enjoy my paper tutorials – please click through to PlanetJune Papercraft to see what I have on offer. And if you'd like to see more PlanetJune Papercraft in the future, please leave a comment and let me know…