I'll be teaching again at the Creativ Festival in Toronto this October. This time I'm going to teach this adorable one-piece amigurumi whale design: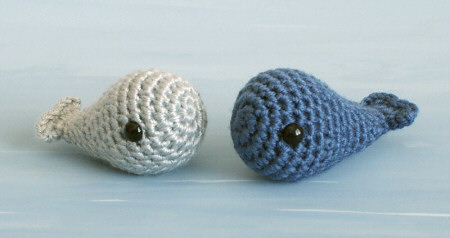 I loved this concept as soon as I came up with it because it's all crocheted in one piece, so that means there's no sewing required! It's perfect design to teach in my class.
My class is on Friday October 18th, 5-6.30pm. Class registration is now open on the Creativ Festival website.
If you're at all crafty and you'll be anywhere near Toronto in October, you should definitely check out the Creativ Festival!