If you've been making amigurumi, you may be lamenting the gap or bump that forms when you decrease. The standard methods of decreasing are to sc2tog, which can leave a bit of a bump and a small gap, or to skip a stitch, which leaves an obvious gap. There has to be a better way… and there is! The invisible decrease really is as good as its name claims – it's almost impossible to see, even if you know what you're looking for. (See my blog post for a comparison of these three methods.)
The invisible decrease method will probably take a few attempts to master, but, just like the magic ring, it's one of those techniques that's so good, you'll wonder how you ever crocheted without it!
How do I make an Invisible Decrease?
Choose your preferred learning method! I have video and step-by-step photo tutorials, all for right- and left-handers. Continue to:
Invisible Decrease for right-handers
Before we begin: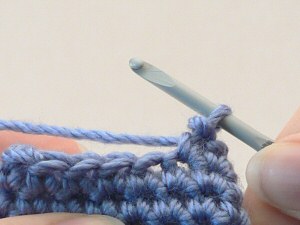 Insert the hook into the front loop of the first stitch (2 loops on hook). DO NOT YARN OVER: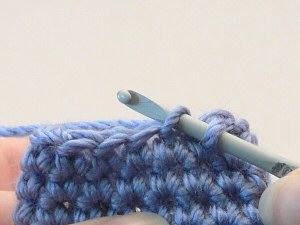 Insert the hook into the front loop of the next stitch. To do this, you'll need to swing the hook down first so you can insert the hook under the front loop. (3 loops on hook):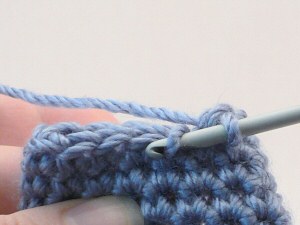 Swing hook down…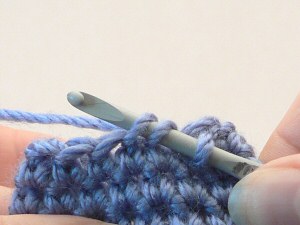 …then up through the front loop of the next stitch
Yarn over and draw through the first two loops on the hook. (2 loops on hook):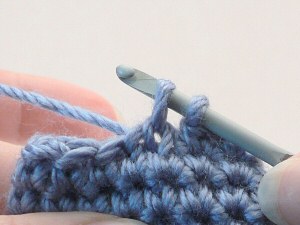 Yarn over and draw through both loops on the hook. Invisible decrease completed: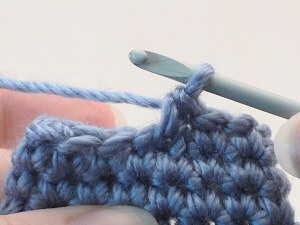 Now let's play a game: spot the decrease…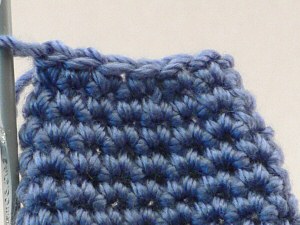 Good, huh? Give it a go with your next ami – I promise you won't regret it…
Invisible Decrease for left-handers
Before we begin: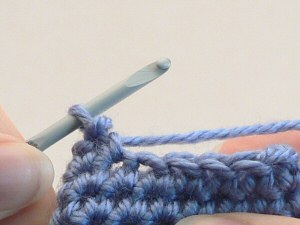 Insert the hook into the front loop of the first stitch (2 loops on hook). DO NOT YARN OVER: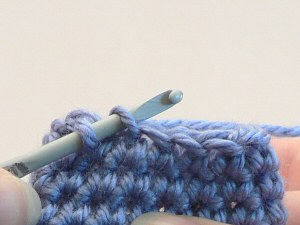 Insert the hook into the front loop of the next stitch. To do this, you'll need to swing the hook down first so you can insert the hook under the front loop. (3 loops on hook):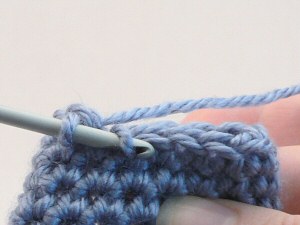 Swing hook down…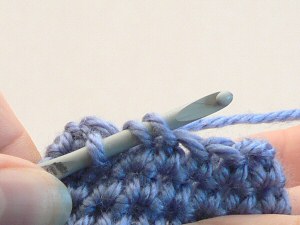 …then up through the front loop of the next stitch
Yarn over and draw through the first two loops on the hook. (2 loops on hook):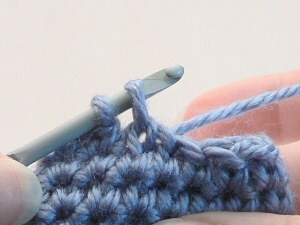 Yarn over and draw through both loops on the hook. Invisible decrease completed: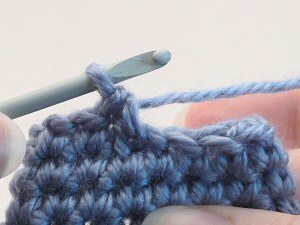 Now let's play a game: spot the decrease…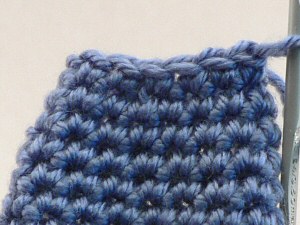 Good, huh? Give it a go with your next ami – I promise you won't regret it…
---
Do you find my tutorials helpful? If so, please consider making a contribution towards my time so I can continue to create clear and concise tutorials for you:
Thank you so much for your support! Now click below for loads more crochet video and photo tutorials (and do let me know what else you'd like me to cover in future tutorials…)