It's amazing how quickly time flies – it's been over a year since my last AmiDogs design (the Basset Hound who accompanies my amigurumi Columbo) but, thanks to my Commissions system, it's time to add to the collection with my 20th dog crochet pattern, AmiDogs Rottweiler.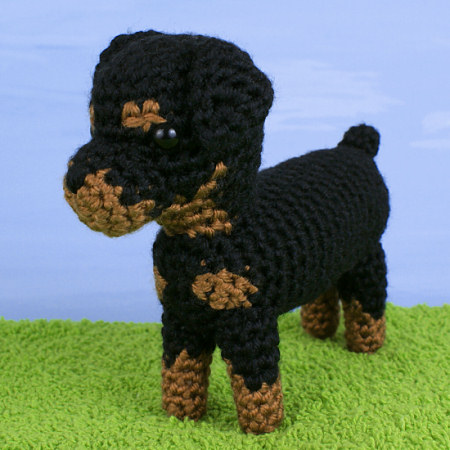 With 19 dog breed designs under my belt, I thought I must have a pretty good idea of how to design a dog crochet pattern by now, but it was still a challenge to capture the Rottie's essence. I had to set it aside for a while and work on something else until I figured out the subtle changes in shape that would make the design work. I think I finally nailed it though 🙂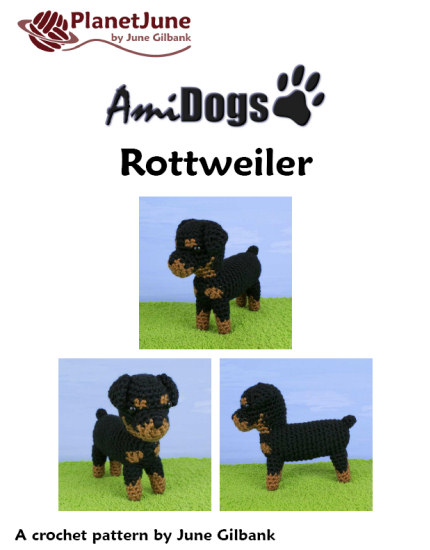 Here are the other 19 AmiDogs breeds:



















Don't forget, if your favourite(s) are still missing, you can commission them! I've just added the most popular requests to the commission options, if you'd like to pledge towards any of them. If your favourites aren't on the list, please submit your requests (through the form on the Commissions page) so I can consider adding them in the next design review. I no longer create new AmiDogs designs without a commission, so this is the only way to get your favourites made from now on.
If you know someone who loves Rottweilers, you can pick up the AmiDogs Rottweiler pattern in the shop right now. Or, if you'd like to add several dogs to your pattern collection, I recommend my AmiDogs Custom Set – you can choose any 3 dog breeds for a bargain price.
Thanks to everyone who commissioned me to make this design! Next up on the commissions list: the Giant Panda (I'll be collecting pledge monies tomorrow) – yay!