Sorry for the blog silence – I've been sick for a couple of weeks, but I'm back now. Here's the latest AmiDogs design: my Jack Russell Terrier pup. Look at those ears!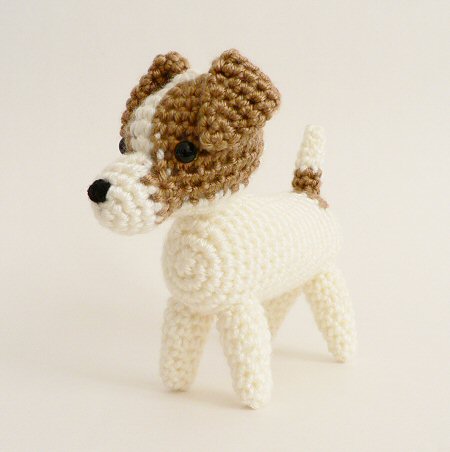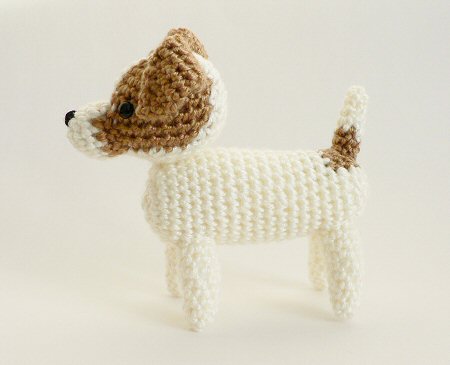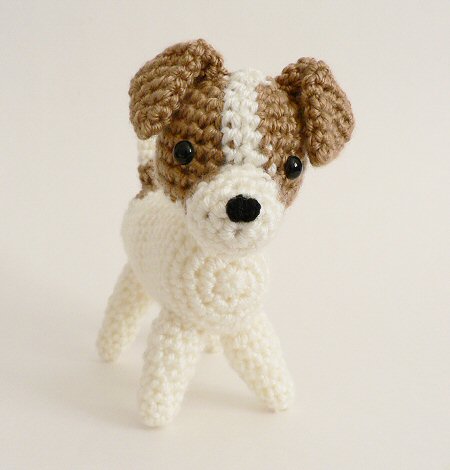 In memory of Fraggle
Jack Russell and Boston Terrier are ready; that's two down, one to go for AmiDogs Set 2! (Remember to sign up for the mailing list if you'd like to know when the patterns are released.)
Keep the dog breed suggestions coming! I love designing these dog patterns 🙂
UPDATE: Looking for the pattern? You can find the AmiDogs Jack Russell Terrier crochet pattern in my shop.