Okay, Kari is finally back from vacation, so I can reveal my latest project: a new addition to the AmiDogs series: meet my Boston Terrier (click images to see full-sized versions):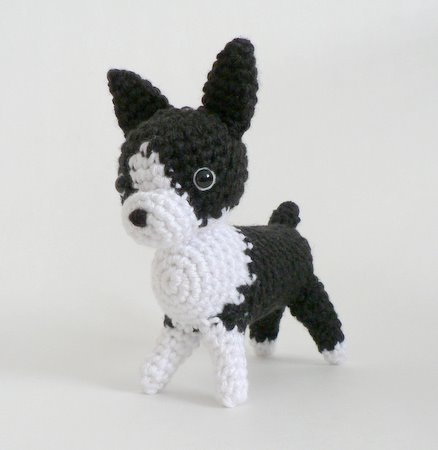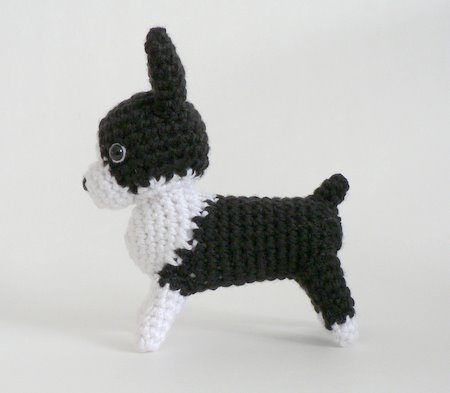 Thanks Kari for the idea – I hope you're pleased with the result!
As always, you can sign up for my mailing list if you'd like to be notified when the pattern is available.
UPDATE: Looking for the pattern? You can find the AmiDogs Boston Terrier crochet pattern in my shop.