Chihuahua lovers, take note. This cute little chi puppy has just joined the AmiDogs range. He's a bit smaller than the other AmiDogs, at just under 5″ long, and he has biiig chihuahua eyes.
To get your copy of the AmiDogs Chihuahua pattern, head on over the PlanetJune shop. And while you're there, why not see if there's anything else that takes your liking – I have 32 patterns in the shop now, and more to come soon! As always, your patterns will be available for you to download as soon as your payment has been received; if you pay by PayPal (except for Paypal eChecks) you can receive your pattern within seconds!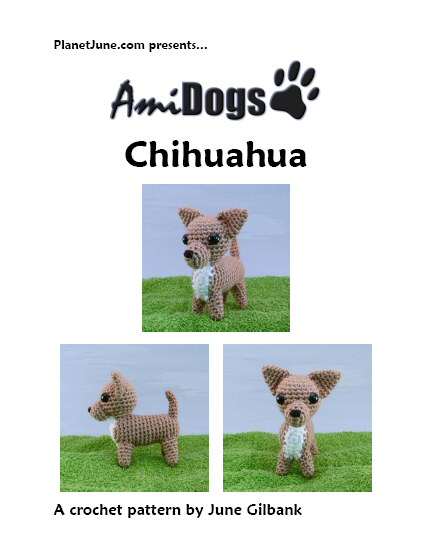 Yap yap! This chi is guaranteed to be the best-behaved chihuahua you will ever see!