Wooooooof! I'm so happy to present my favourite dog breed: the Beagle! This little guy took a long time to design – I actually started him before the Jack Russell, but I wasn't satisfied with the yarn I'd bought for the project, so I had to restart with different yarn. I wanted him to be a perfect tricolour beagle without making the colour changes too difficult for those of you following the pattern!
Two head prototypes and three body prototypes later, here he is: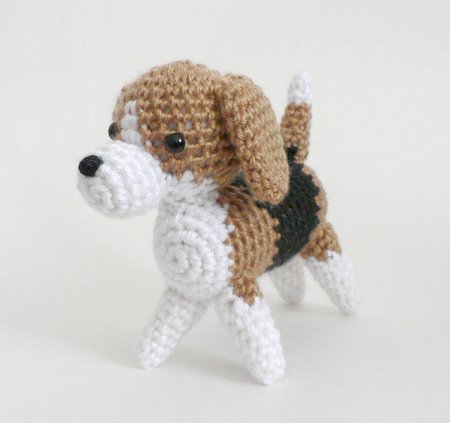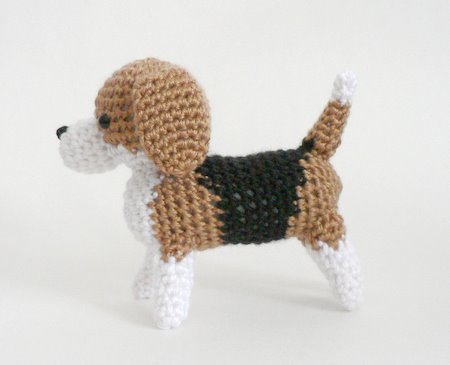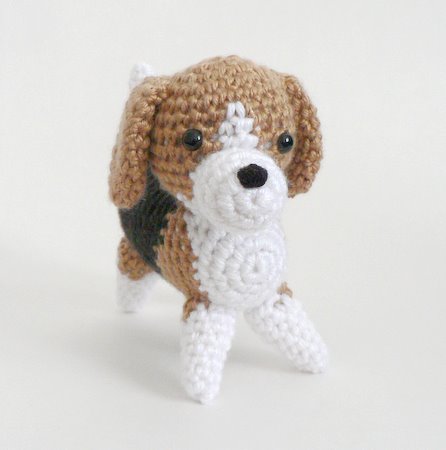 I'm naming him Porthos after my favourite ST Enterprise character 😉
So… Boston Terrier, Jack Russell Terrier, Beagle… That makes three… AmiDogs Set 2 is complete! All three patterns will be available for purchase shortly, either individually or as a value-priced set of all three. Remember to sign up for notification of availability of the patterns!
UPDATE: Looking for the pattern? You can find the AmiDogs Beagle crochet pattern and AmiDogs Set 2 crochet patterns in my shop.