All the pinning I did when I was converting my skirt into a dress for the whiplash competition made me realise that I could really do with a pincushion, and preferably one that I can easily take to the mirror to make adjustments while I'm wearing something. I made this pincushion last night to (hopefully) prevent more pins from falling onto the floor and getting lost. With the pincushion on my wrist, my pins will always be at hand when I need them.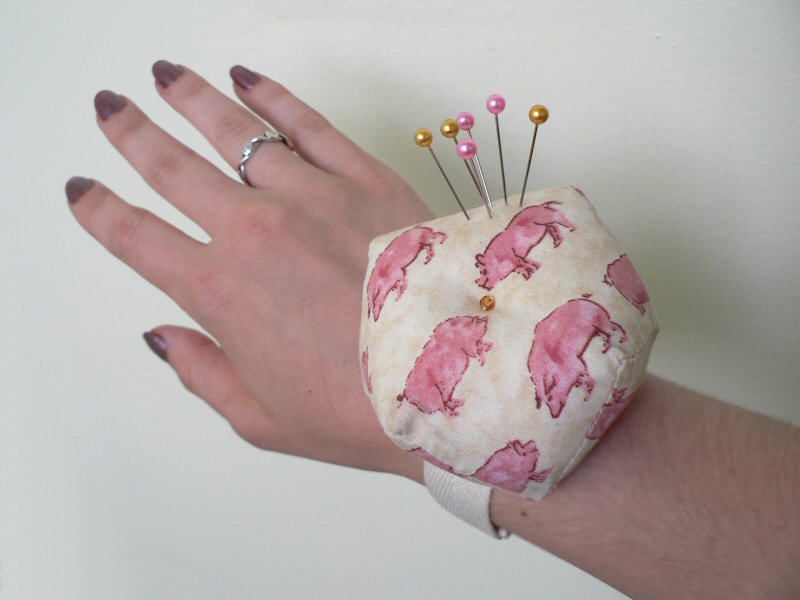 The pincushion body is made from two identical squares of cotton with a cute pig print. I offset the squares by half their width, so the midpoint of a side on one square lined up with a corner of the other square, and then sewed the squares together. It was a little fiddly but I ended up with this interesting shape – octagonal if viewed from the top – with the seam zig-zagging around the sides of the cushion. I don't know if this is a common design or not; I made it up but I'm sure it must have been done before.
I stuffed it with fiberfill and used a yellow glass bead in the centre – I didn't want to use a button as it would have obscured the pig's head. I made the wrist strap from some 20mm twill tape with white velcro to fasten the ends.