Q: What do you get when you add:
Fabric
Freezer paper
Scalpel
Fabric paint
Foam brush?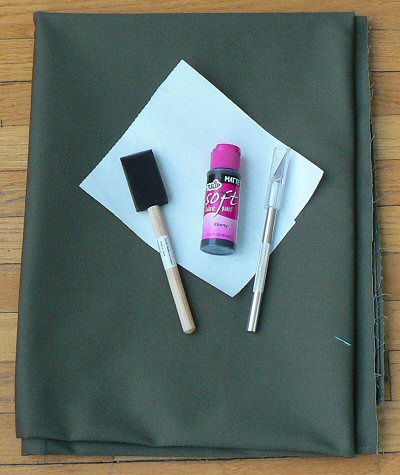 A: My first freezer paper stencil!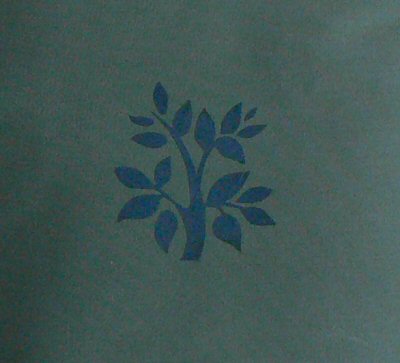 (Don't know what a freezer paper stencil is? Angry Chicken explains it best.)
I love it – the edges came out really crisply, and I dried the paint with my hairdryer between coats so it only took about 10 mins from ironing on the stencil to peeling it off again. This is (hopefully) going to be a handbag, although I haven't even designed the bag yet, so it could be a little while before it's finished.
I predict more stencilling in my future…