If you've just found PlanetJune from the article about my Temperature Snake CAL in the latest issue of Simply Crochet magazine, I'm so glad you're here! Please take a look around my site and let me know if you have any questions.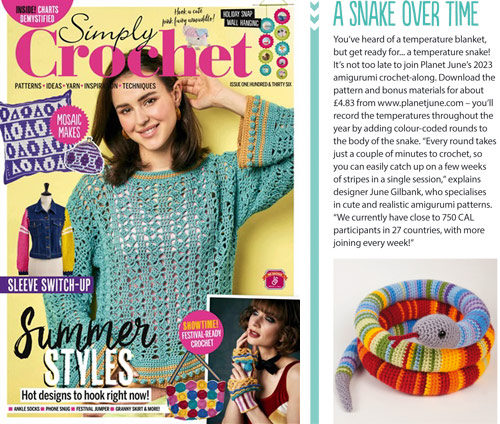 If you'd like to jump into the crochet-along with us, you can learn more about how it works and pick up the Temperature Snake pattern here, then start choosing your yarn colours!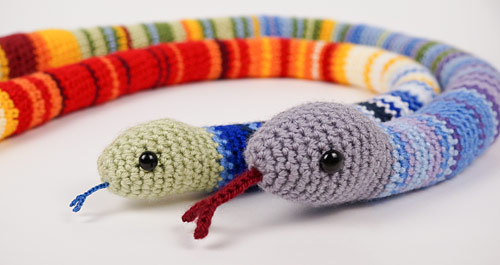 If you're new to amigurumi-style crochet, you can find crochet tutorials for all the techniques you'll need (the magic ring and invisible decrease are the two absolute essentials) on my Crochet Tutorials page. And there are links in the pattern to more help and tutorials (like my Ultimate Stripes technique, which is optional, but I recommend it if you want to make the most perfect stripes for your snake).
You'll find Temperature Snake CAL threads in both the PlanetJune community groups (on Ravelry and Discord – see details for how to join the PlanetJune community here) or, if you prefer to share on Facebook or Instagram, remember to tag me @PlanetJune whenever you post an update so I can see your progress!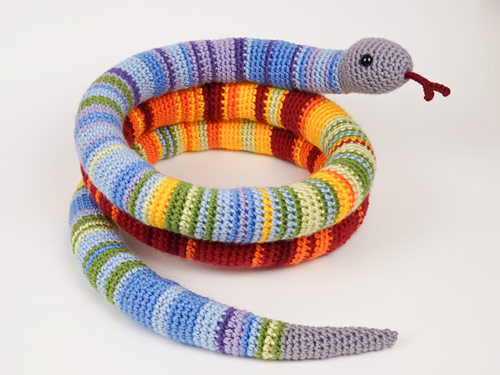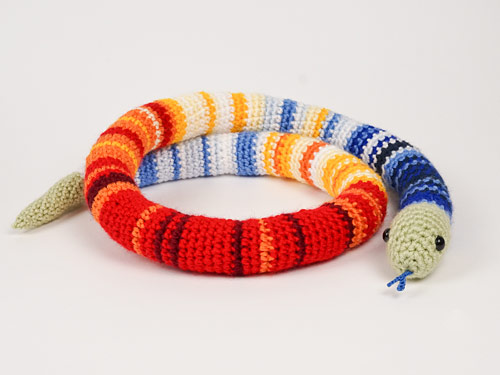 This is a low-key, supportive CAL. Make progress on your snake whenever you have time, and we'll cheer you along as you go! If you want to make a 2023 snake, the pattern includes a link to a website with historical temperatures, so you can get the data for the temperatures in your area back to the start of the year (or use any source you prefer – for example, I like to use my local weather TV channel's website!)
There are two ways you can get your snake caught up:
Once you get used to the pattern, you'll be able to fly through a few weeks of stripes in a single session, so enjoy a couple of good catch-up sessions and you'll be caught up in no time.

Or, you can make two or three rounds per day instead of one for the rest of the year – you'll be playing catch up for a while this way, but you'll still be ready to finish your snake in December with the rest of us.
Take it at your own pace, and enjoy watching your snake's colours change with the seasons as it grows throughout the year.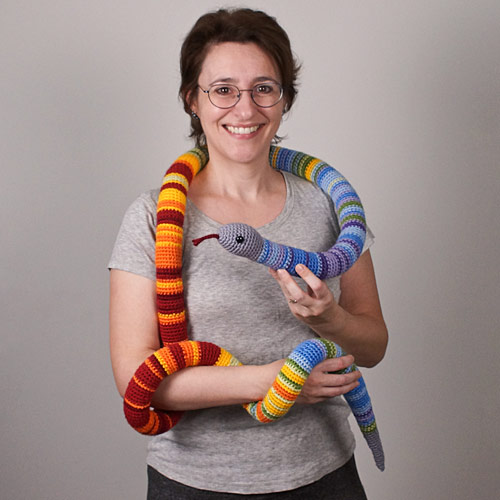 Welcome to PlanetJune, and welcome to the crochet-along!