Voting is now live for the 2011 Crochet Award from the Crochet Liberation Front (aka the Flamies) and I'm thrilled to have been nominated in three(!) categories this year:
Best Instructional/Technical Crochet Book for my book
Best Crochet Video (Amateur) for my YouTube channel
Best Crochet Blog for this blog, of course!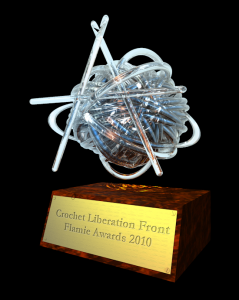 Please check out all the nominees and then vote for whoever you feel is most deserving in each category (but I hope that'll be me!) You'll get an exclusive free crochet scarf pattern as your reward for voting, and you can leave any categories blank that you don't have an opinion about.
There's a wealth of crochet talent out there, and I'm very happy to be part of such a fantastic community. Please show your support for crochet by casting your vote for your favorite crochet designs, books, hooks, designers and companies!
Last chance!
A final reminder that TODAY is the last day to buy from the Eyes, Tools and Accessories and Signed Books/Bookmarks sections of my shop before I close those sections down so I can prepare for my move abroad. If you still need any of the items pictured below, today's the final day to purchase them!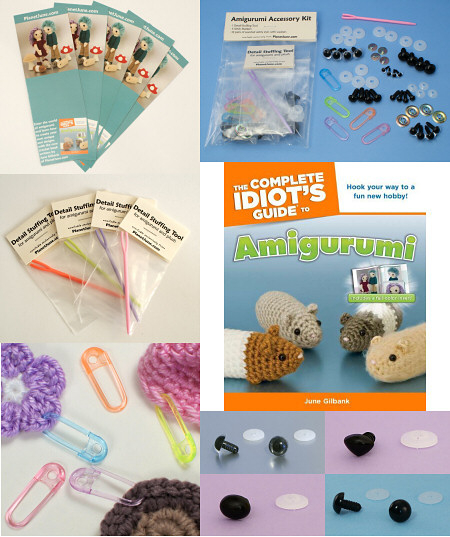 Today's your last chance to pick up any of these pictured products…